Parents, students will be handed out a flyer with more information on this Basketball camp. For any other questions please let us know!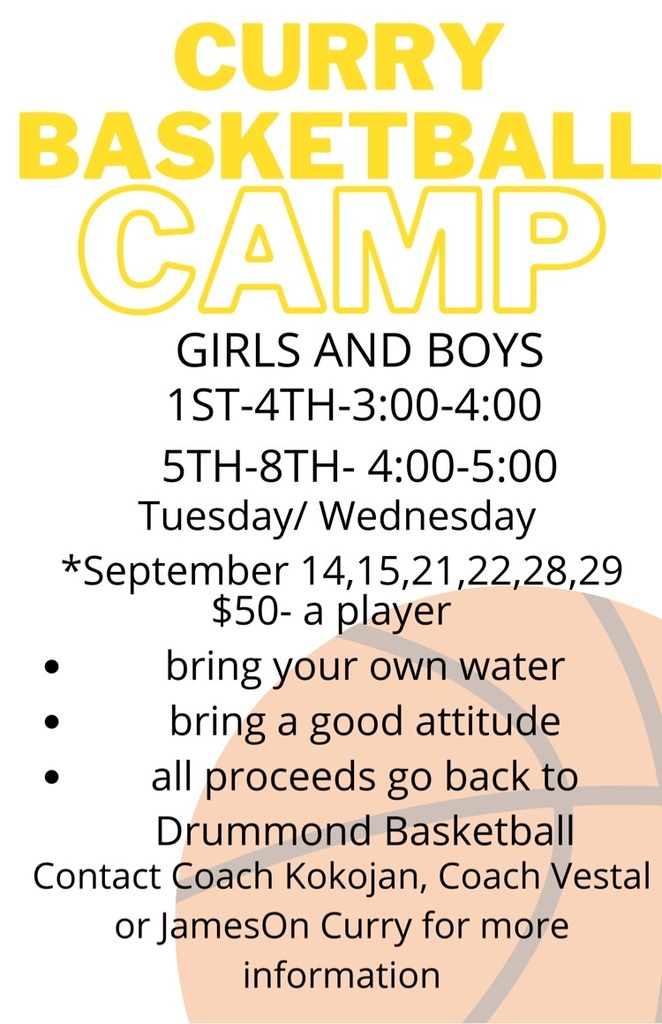 We are so proud of all of our quiz bowl kiddos and their efforts to collect donations for our program! Special Congratulations to our top 3 Quiz Bowl donation collectors! Kate Mann, Lexi Mann, and Bree Morton 🏆 As we recognize their hard work, I'd also like to send the most grateful of "THANK YOU's" to everyone who supported Drummond Quiz Bowl's 10K Giveaway. Our program profited a whopping $14,100!!! WOW! We can't thank you enough. 🤗 A banner is in the works to display our awesome supporters. If you missed the drawing video, our winning ticket holders were to 87 Luis Trejo, 211 Mack Hughes, and 137 Elvin Fenton! THANK YOU SO MUCH! -Ms. Miller & Mrs. Pool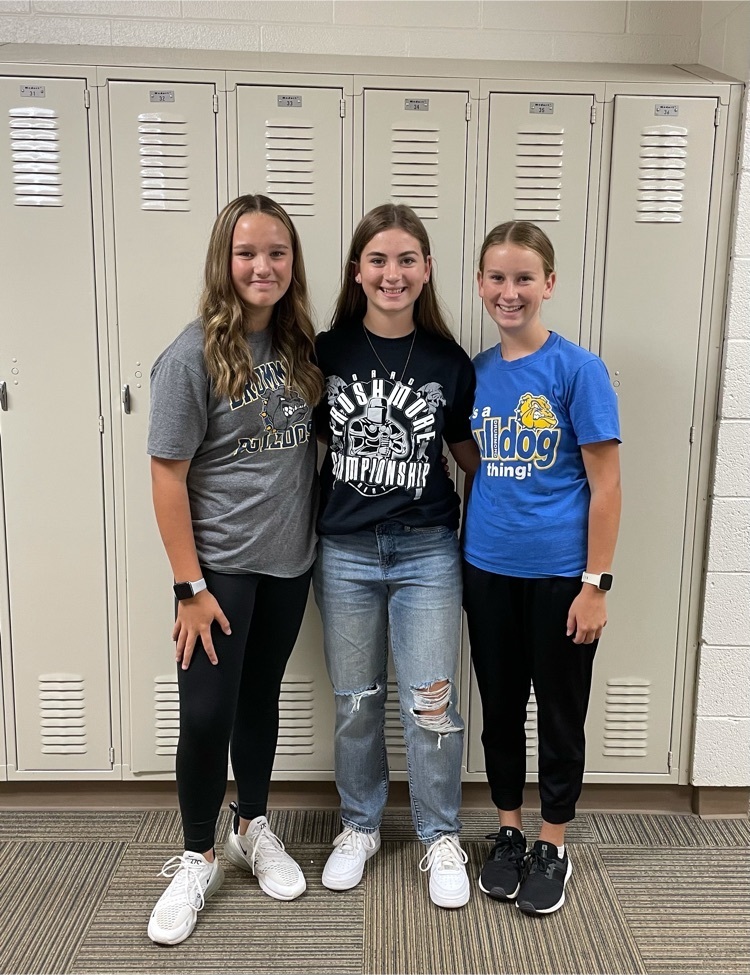 Mr. Gingerbread Johnson bringing gingerbread cookies to the kindergarten class! 😋📚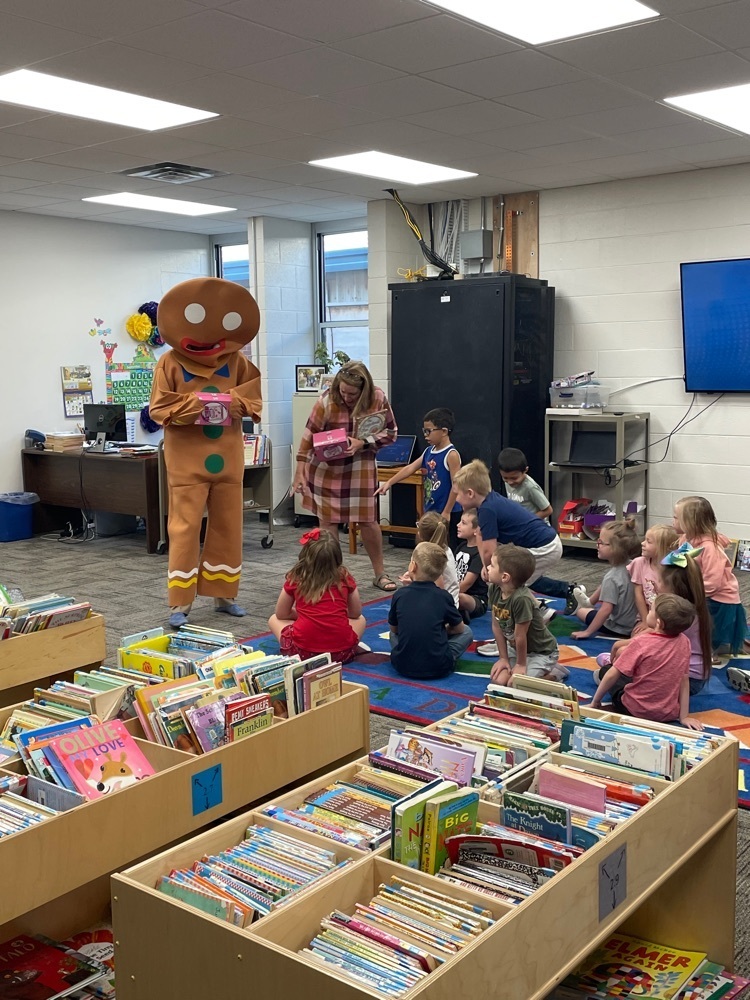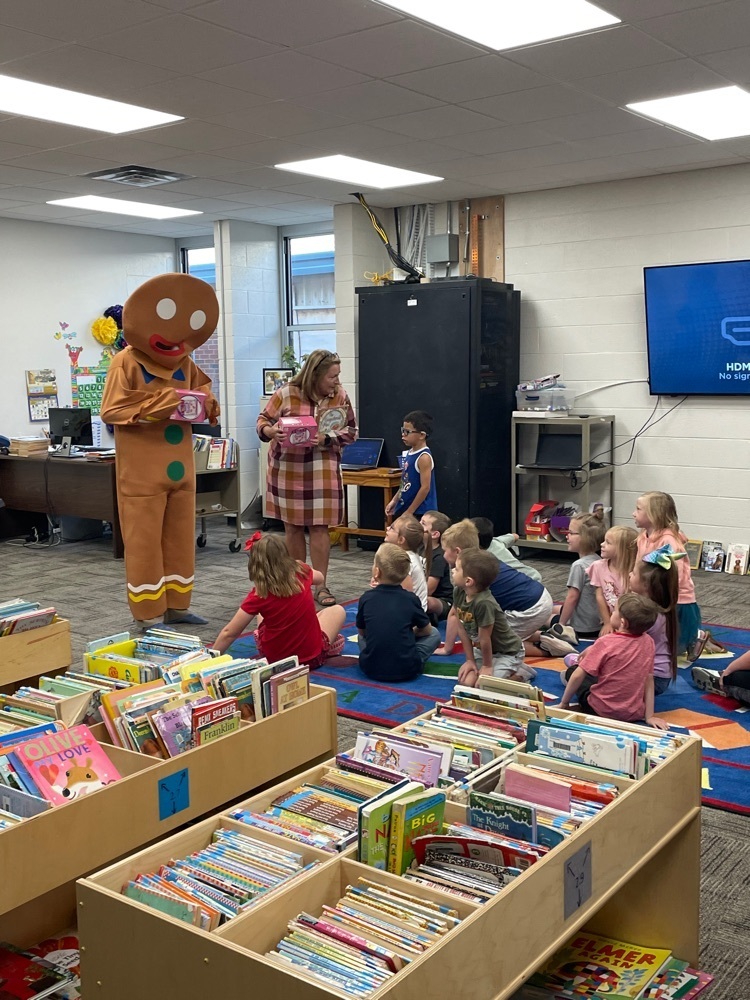 Congratulations to the JH Baseball team for placing 3rd in the Ripley Tournament!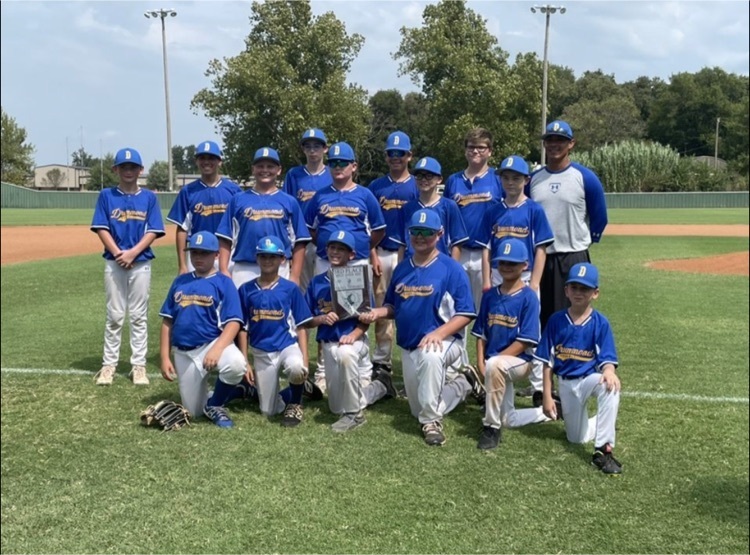 Drummond JH/HS Students: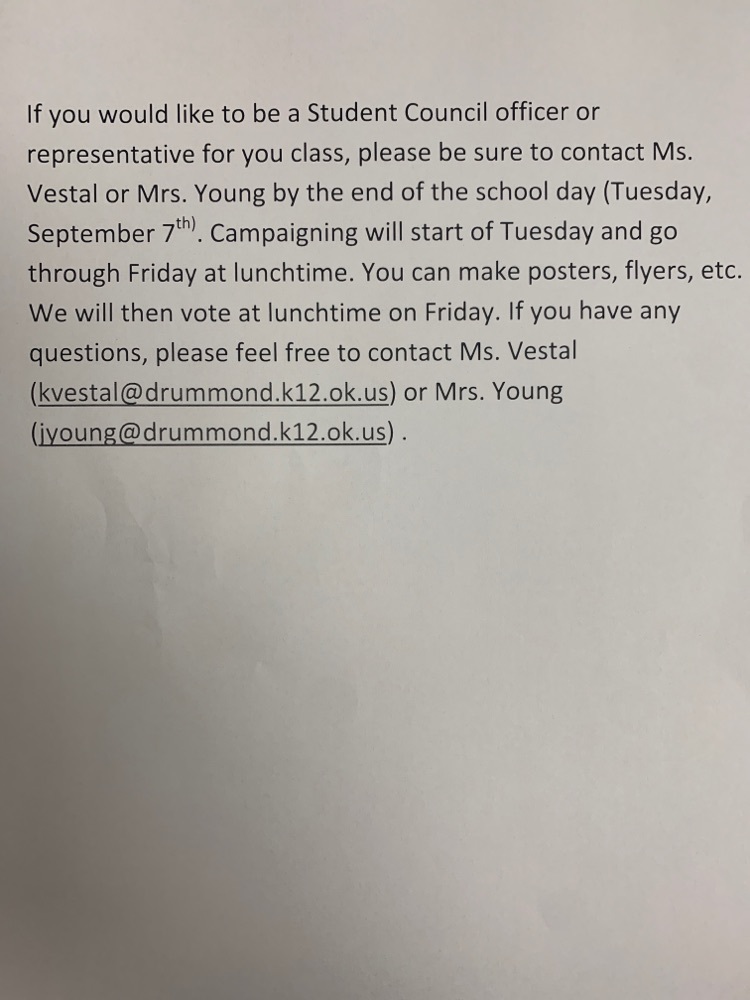 Don't forget to tune in at 8:30 AM (on the Drummond Quiz Bowl Facebook page) THIS MORNING for the Drummond Quiz Bowl Giveaway winners drawing and announcement!

Just a friendly reminder we are out of school this coming Friday, September 3rd and Monday, September 6, 2021.

Congratulations to the Drummond JH softball team, Kremlin Tournament Champions! Great job girls!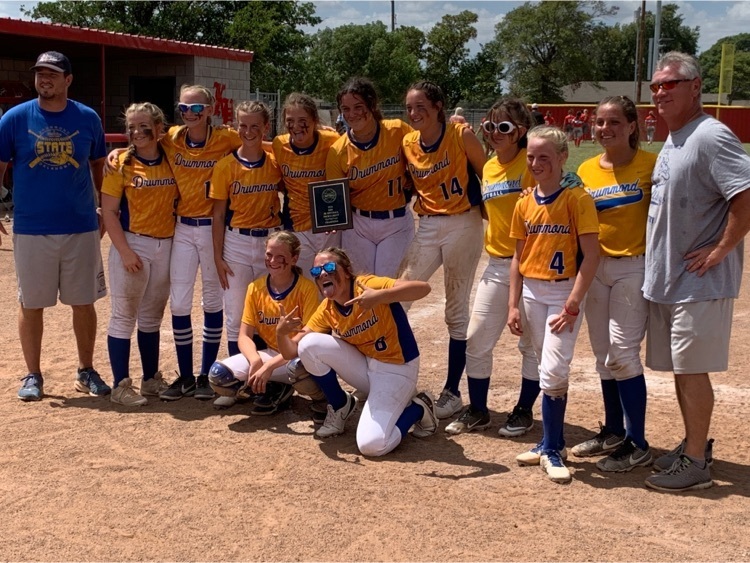 Thank you First Presbyterian Church of Enid for your financial donation to our school!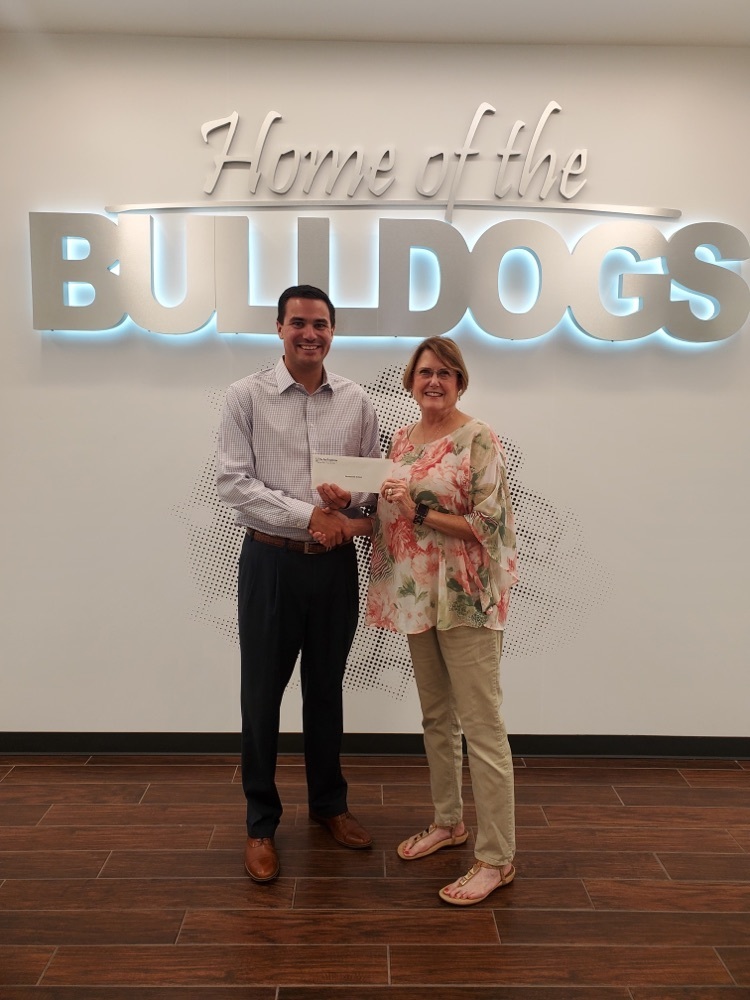 From: Principals office To: 7-12 students and parents Please pay attention to the handbook and specifically the dress code. I am seeing multiple students with leggings that are not completely covered and jeans that are ripped and showing skin more than five inches above the knee. Students who are second offenders will be given clothes to wear that cover up these problems. Thanks for your help.

Baseball & Softball games have been canceled for today.

Mrs.Norris' Senior Leadership class spent their hour today cleaning up the playground. This was a community service project.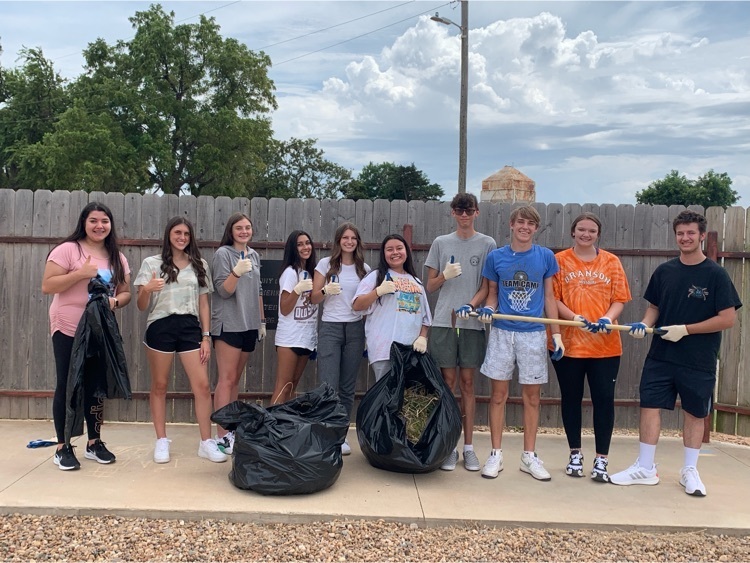 Back to school information
Don't forget about open house tomorrow night for all grades from 5-7:30! There will also be Kona Ice snow cones in front of the school! Those prices start at $3 and go up to $6. We hope to see you tomorrow evening!
High School Girls Softball: Skeltur Conference Tournament Bracket 8/13 - 14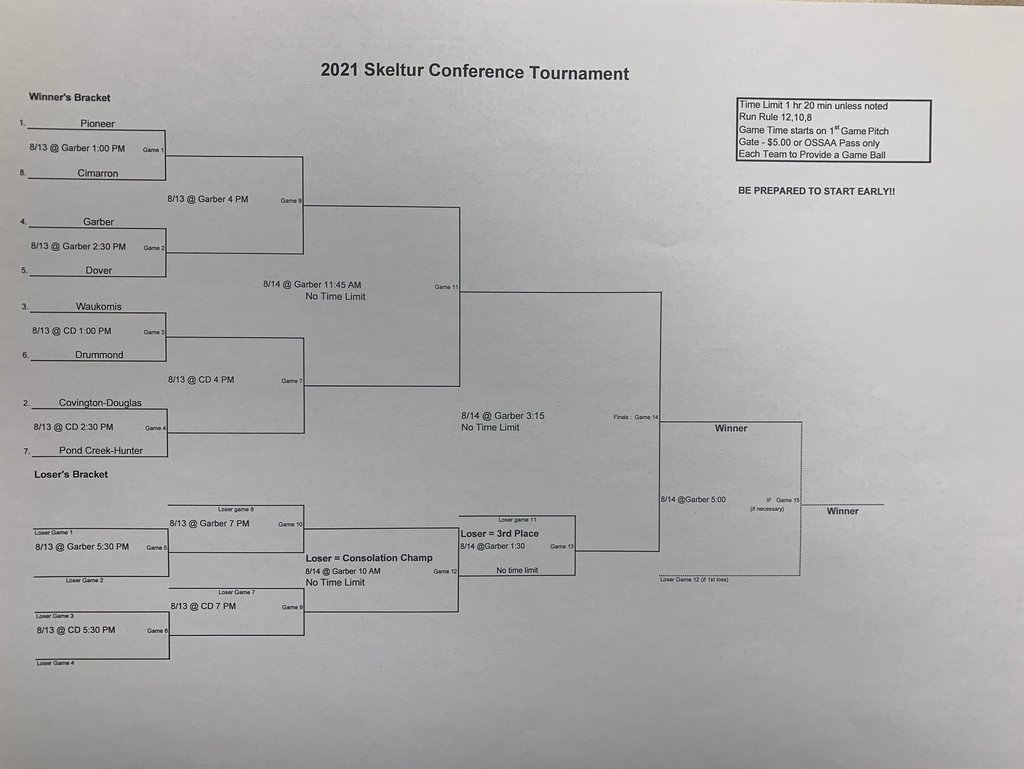 REMINDER: We will have Open House on Monday, August 9th from 5:00-7:30. We hope to see you there!

JH Baseball will have practice Friday, July 30th from 7:30pm-9:00pm. Athletes must have a physical before practicing. Forms are available at the front office Mon-Thurs from 8:00-3:00.

If you ordered a backpack, they will be available for pickup in the front office Mon-Thurs from 8:00-2:00 and at open house on Mon, Aug 9th from 5:00-7:00.

The HS softball parent meeting has been moved to Monday, July 26th at 6:30pm in the gym lobby. If you cannot attend please contact Coach Boyd via email at
mboyd@drummond.k12.ok.us
to make arrangements to get the information. Thank you!

Attention JH softball players and parents. First practice will be next Wednesday, July 28th at 6pm at the softball field. Please wear softball pants and bring plenty of water. Every player will need a sports physical before they can practice. If you need sports physical papers they can be picked up in the front office of the school. Coach K is the new JH softball coach and is very excited and looking forward to a great year. If you have any questions feel free to ask. More information will be provided at the first practice. There is also a Group Me set for the JH softball parents. If you are not already added please add your self to the group. The Group Me is Drummond JH Softball. Thank you.