WAY TO GO 7/8 grade Drummond Quiz Bowl for taking STATE today at Rose State College!!! SUPER PROUD 🙌🏻🙌🏻🙌🏻 What an awesome year for these kids!!!!!!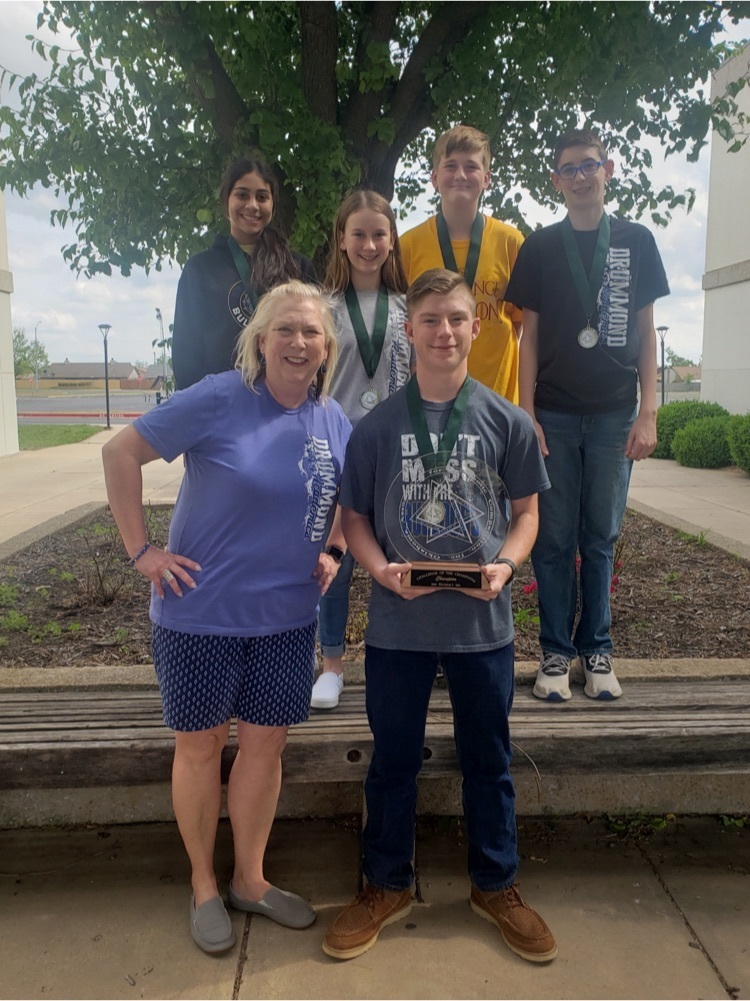 The 2021 Fastpitch Softball schedule can now be found under documents on your Bulldog app! We wanted to share with you ASAP, but please be aware that a couple of dates may change between now and the start of the season.

Olivia Boeckman representing Drummond as an Oklahoma FCCLA VP! We are so proud of you!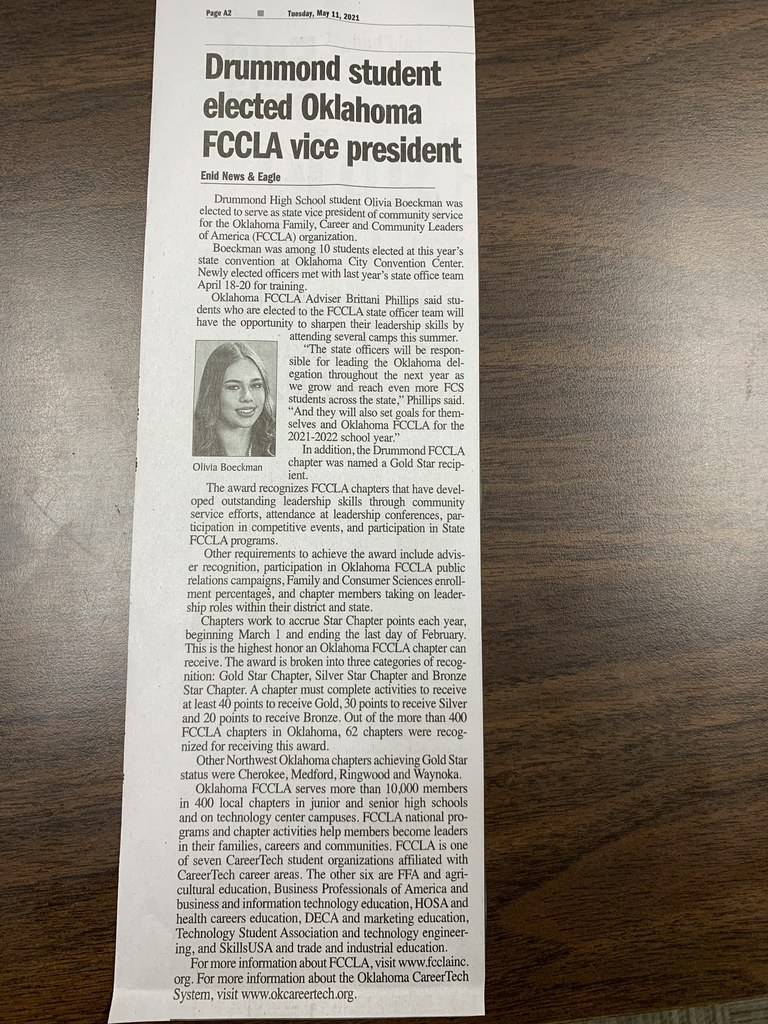 Congrats to Hannah Appleton on her commitment to NWOSU Track Team!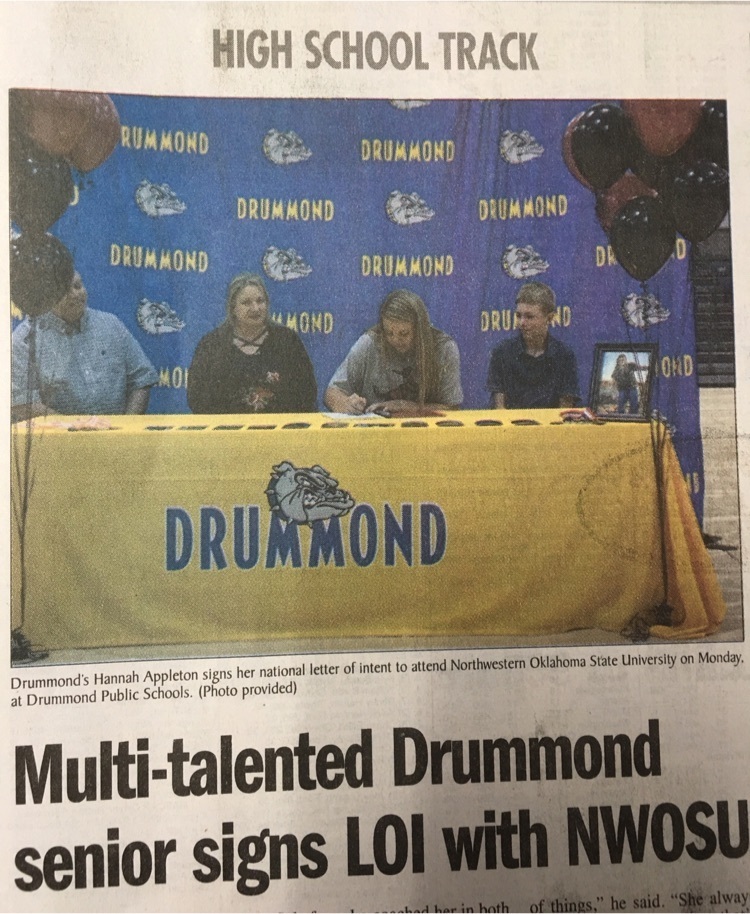 Hello Bulldog Family! We hope you plan on joining us tonight at 7:00 PM for the 8th grade graduation, tomorrow morning at 8:30 AM for Kindergarten, and Friday evening at 7:00 PM for the senior graduation!

Congratulations to Stella Koch! Stella won the drawing for Cheerleader of the Day! Go Bulldogs!!!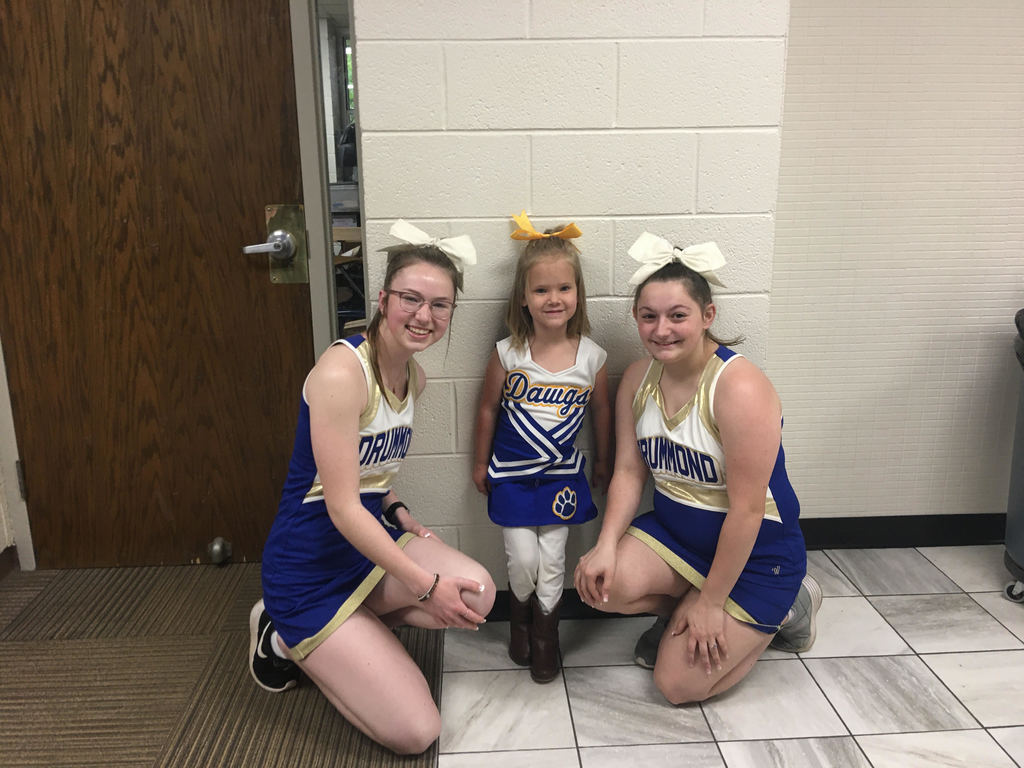 Tonight's FFA Banquet has been moved to the gym. Thank you.

We will have an alternative schedule today. The field day will be in the dome with a modified schedule. We will start with Pre-k and K at 8:30-9:30, 1st and 2nd 9:30 and 10:30, 3rd and 4th 10:30-11:30. The lunch will still be provided for the students. Parents are still welcome to come during their student's event times please enter through the dome doors and park in the back parking lot. Thank you!

We are still planning on having the elementary track meet today. We will assess the fields in an hour. It may be a good idea to send your child with an extra pair of shoes and socks.

Reminder: No School Friday of this week! (May 7th)

Next Wednesday, May 5, we will be taking photos of 9th, 10th, and 11th grade class groups, high school track, and 4th grade quiz bowl. After this picture day, the gallery with all photos from this year will be opened back up for purchases.
The kindergarten class at Lost Creek Safari. The kiddos enjoyed feeding and petting the animals!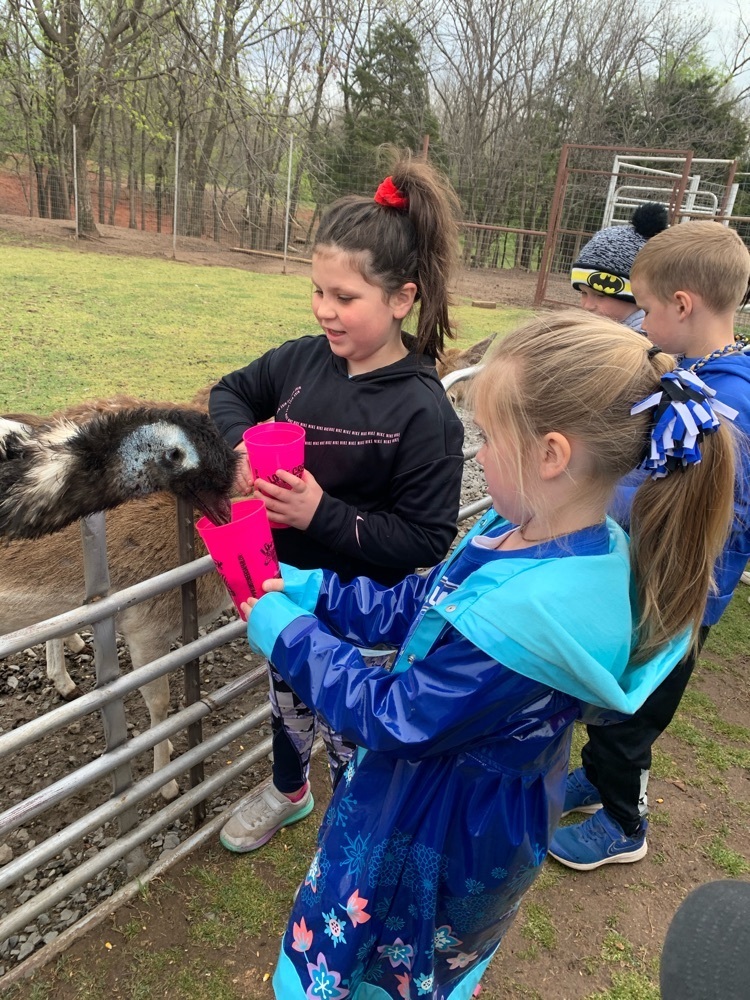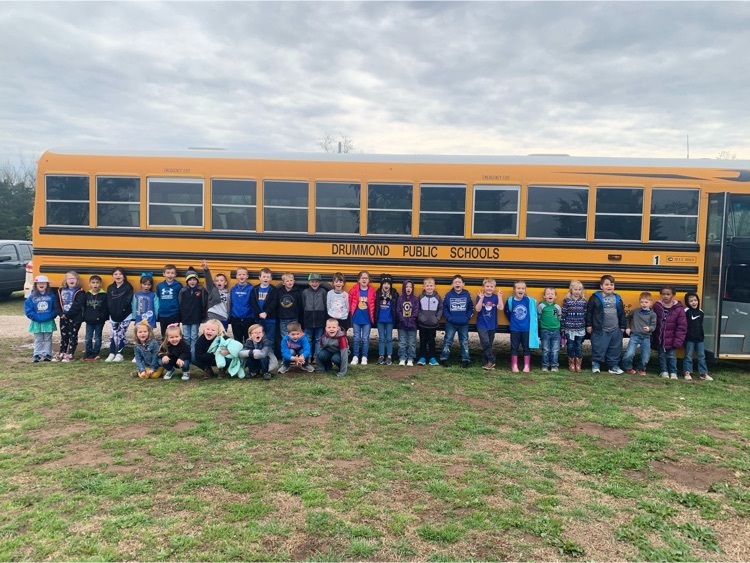 We want to thank the PTA for organizing the awesome snacks in the month of April! Thank you to the parents who provided them! April is a crazy month for us and the Friday snacks were definitely something our staff looked forward to. We appreciate your support!

Drummond will be hosting the 2021 Spring Regional Baseball Tournament. Come out and support the Bulldogs!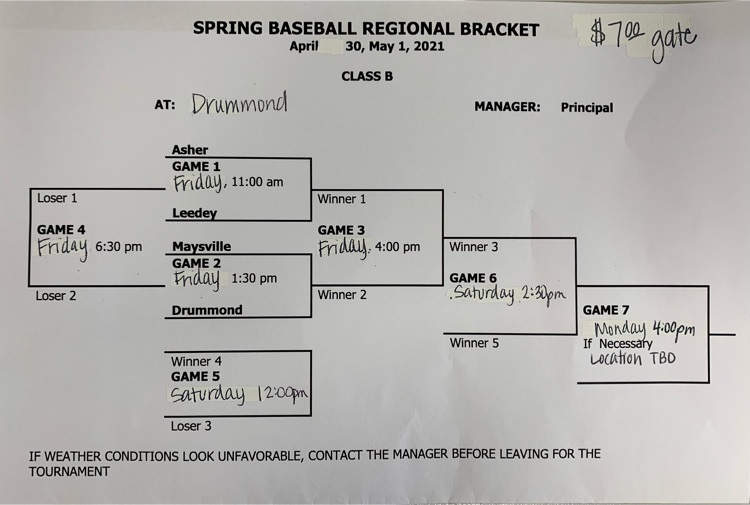 Important Dates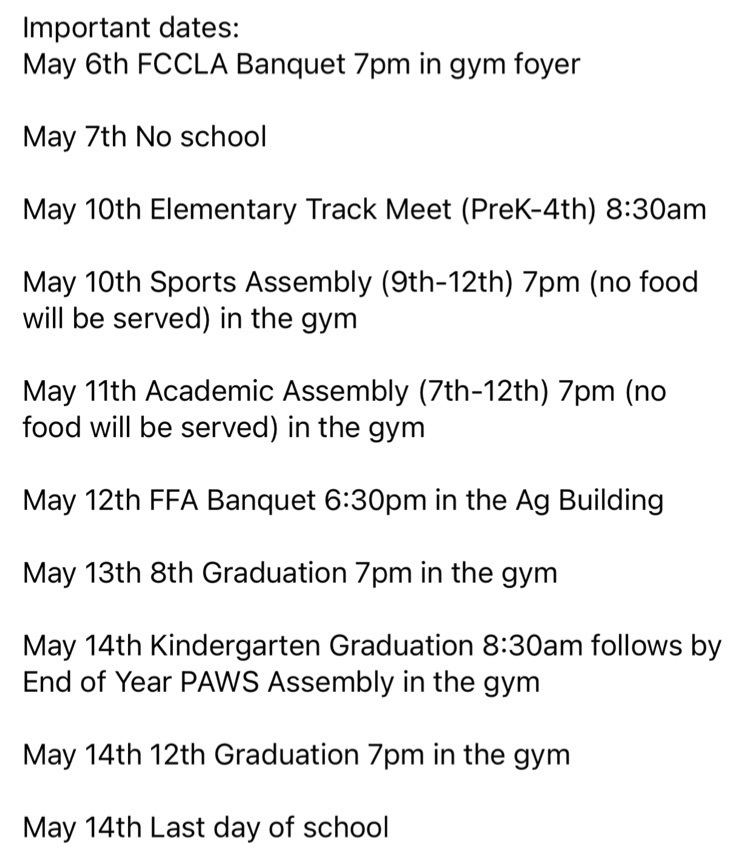 Today's Activities: Elementary & JH Track Meet @Covington and Grade School Assembly -Outlaws @2:00
Today's activities: HS Quiz Bowl Tournament of Champions @Alva and State FFA Convention @OKC

If your student is planning on virtual learning for the 2021-2022 school year please email or call Mrs. Norris by May 10th.
Lnorris@drummond.k12.ok.us
or 580- 493-2271. Thank you.
Today's activities are: JH & HS Track meet @Covington and HS BB @Tonkawa 5:00

Students serving manna in Enid today!