Wednesday, February 3 is our RETAKE picture day. This is for anyone that is wanting a retake of their fall individual pictures. Also, any current students that are learning in-person will be able to take a photo. Seniors that are virtual learning will be able to come to the school from 12:00-12:30 and take their photo if they have not already done so. We will also be taking pictures of our organizations this day. This includes: FFA, FCCLA, Student Council, 4-H, 5th/6th, Junior High, High School Quiz Bowl, 5th/6th, 7th-12th Band, Bowling, Robotics, etc.

Tonight's games at Hillsdale Christian will start with 5th/6th girls at 4, 5th/6th boys at 5, JH girls at 6 and JH boys at 7.

JH Skeltur Tournament Bracket January 25, 27, 28.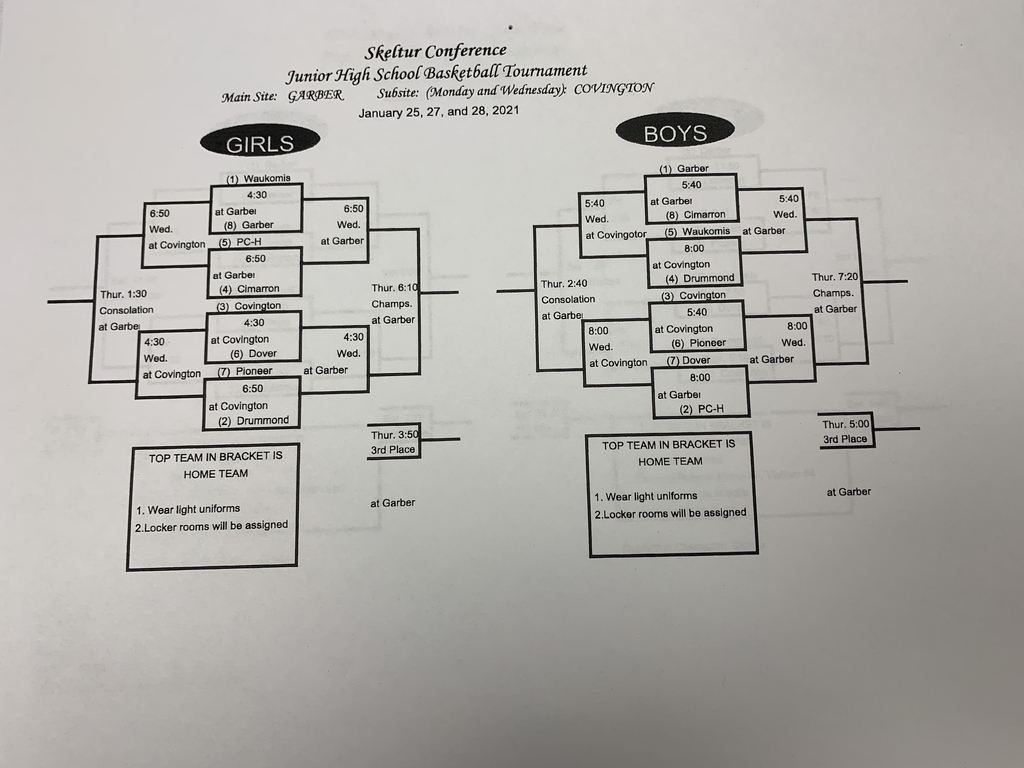 High School Skeltur Tournament bracket, January 21-23 and Stride Center COVID rules.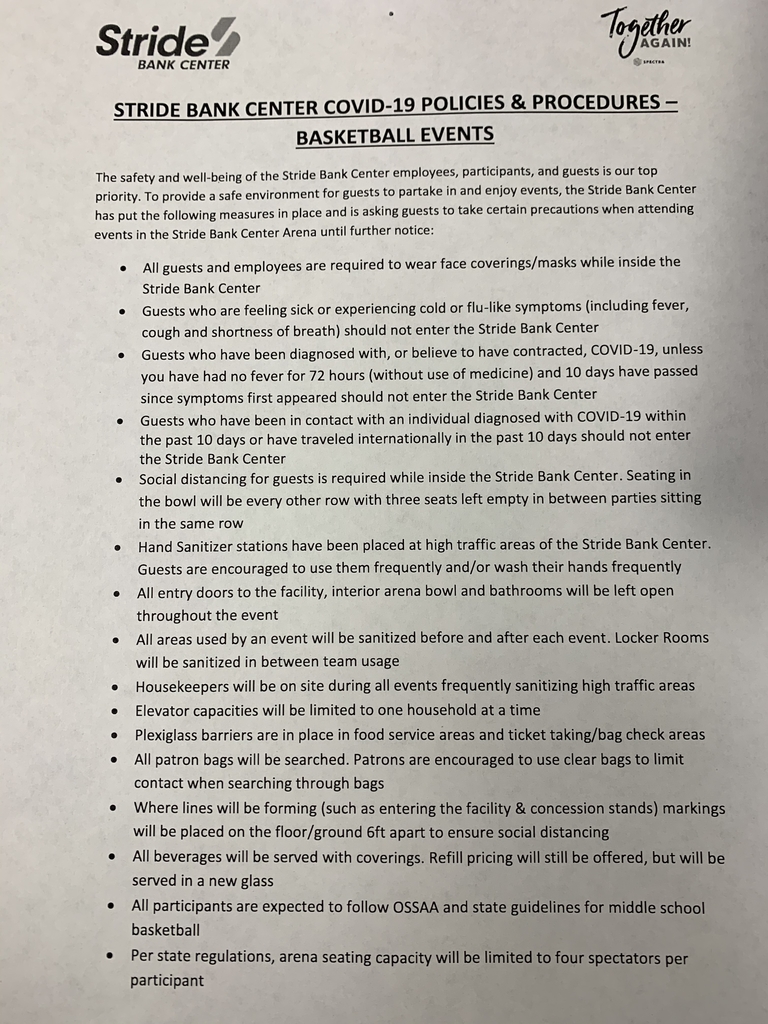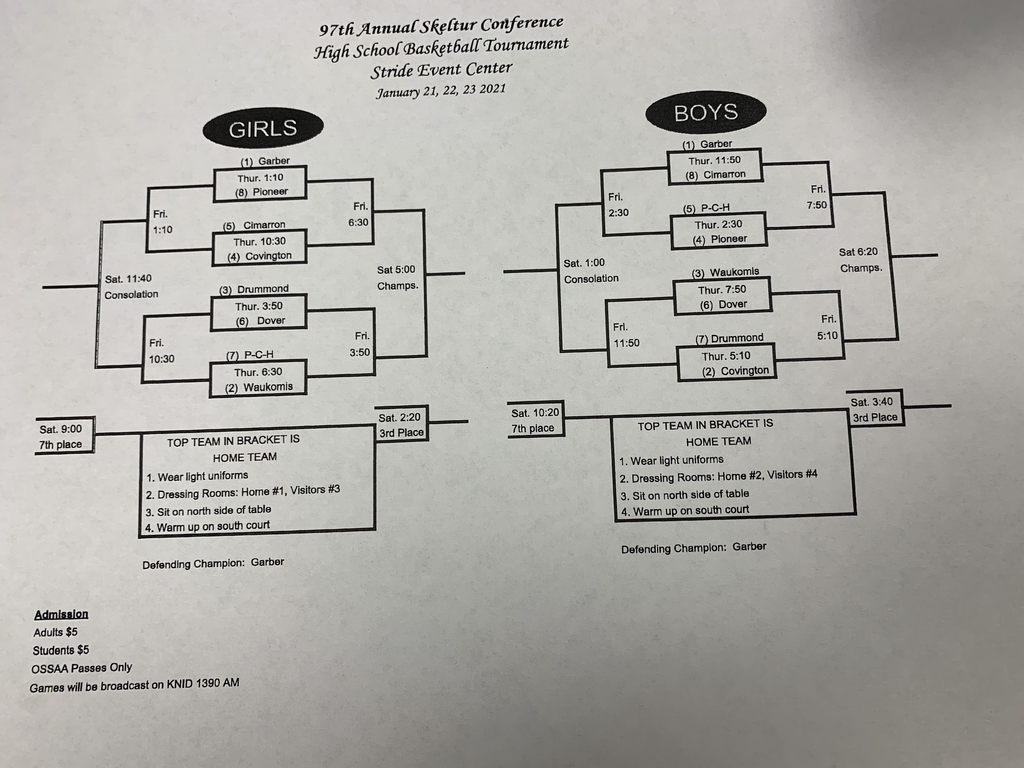 Our sports photos are here! The ordering process is the same as last time. Just click the link below, find your athlete in their team folder, and you can order from there! Information sheets with detailed instructions will be sent home with students today. If you have any questions, please email:
trulyyouphotos@gmail.com
The gallery link:
https://trulyyouphotos.shootproof.com/drummond2
password: drummond

Games Monday start with 5th and 6th at 4:30, followed by Junior High.

This week at school!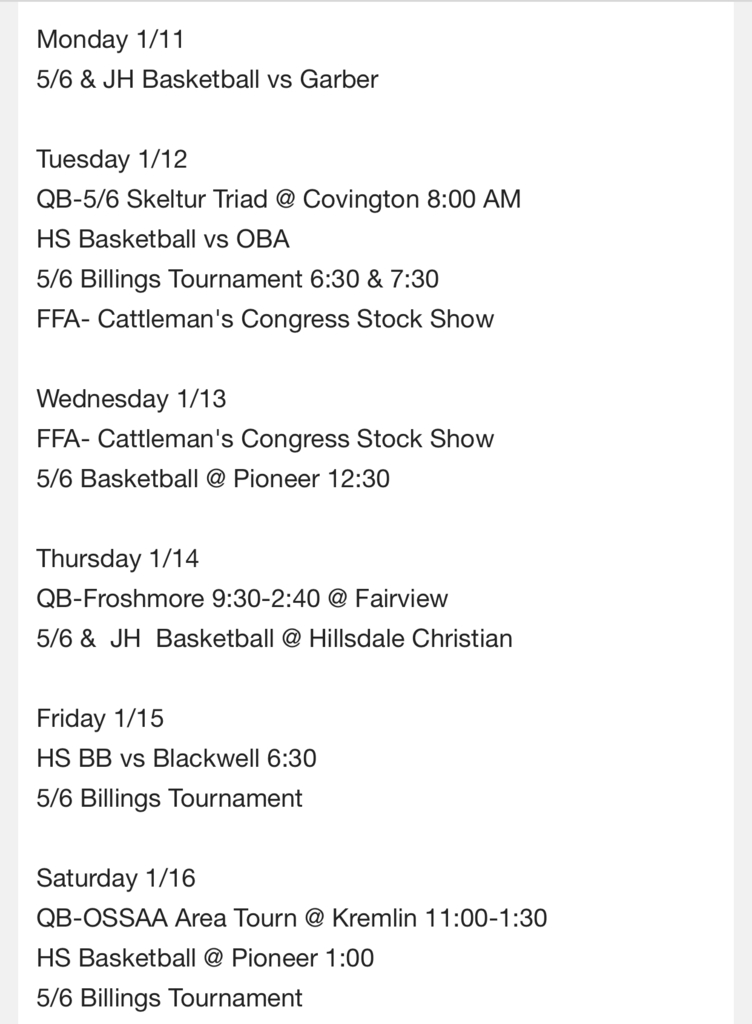 Congrats to our high school boys team for placing 3rd in the Medford Tournament and the girls for bringing home the championship!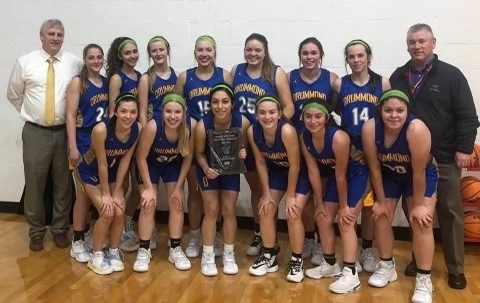 The following games have been added to the high school basketball schedule: January 15 - DHS vs Blackwell 6:30pm January 16 - DHS @ Pioneer 1pm January 26 - DHS vs Shidler 6:30pm February 8 - DHS @ Garber 6:30pm

Sneak peak of what's to come for our Web Design crew!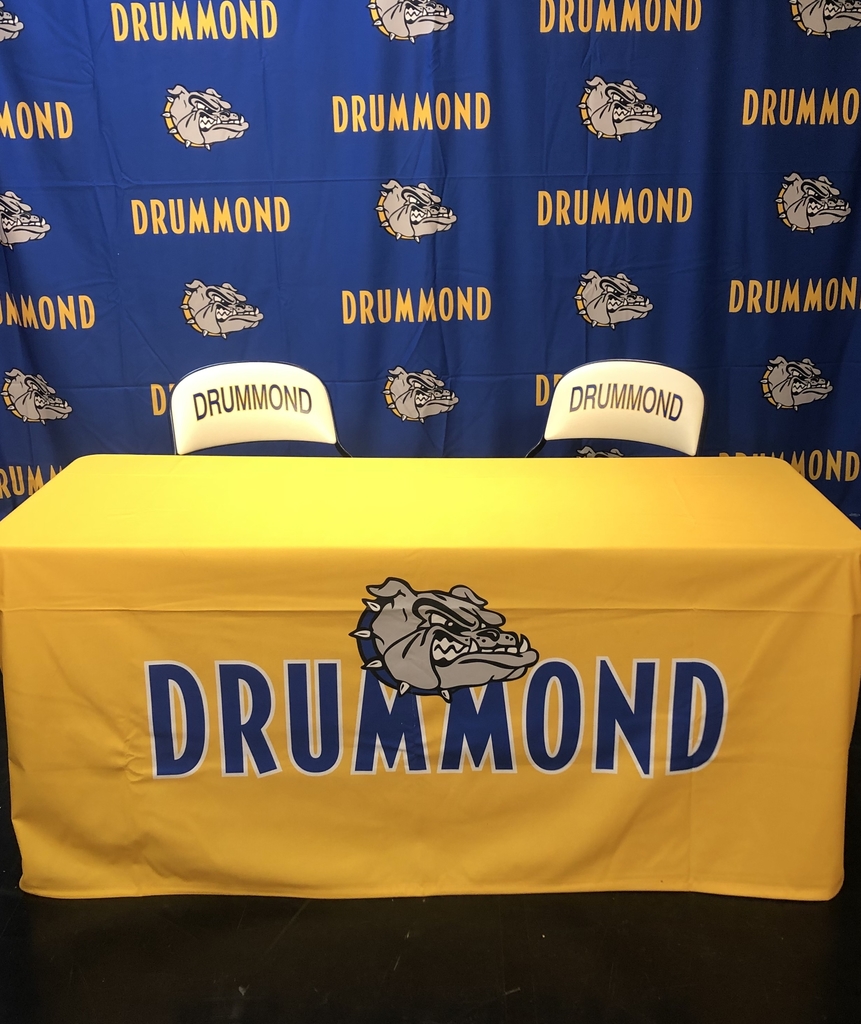 Medford Tournament COVID Guidelines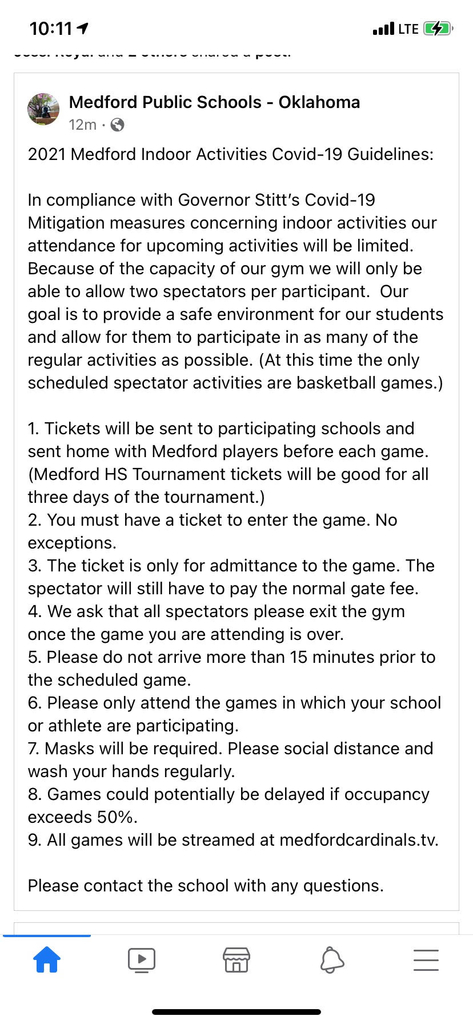 Update on tonight high school basketball games. The high school boys JV game will be at 6:30pm followed by varsity boys. There will be no girls basketball game due to Timblerlake not having enough players. Homecoming coronation will begin at 5:45pm.

You can tune in to watch the Homecoming basketball games tonight. JV will begin at 4:30pm and the HS starts at 6:30pm on drummondbulldogs.tv ! The homecoming coronation will be live-streamed on the Drummond Facebook page at 5:45pm.

Billings Elementary Winter Classic January 11-16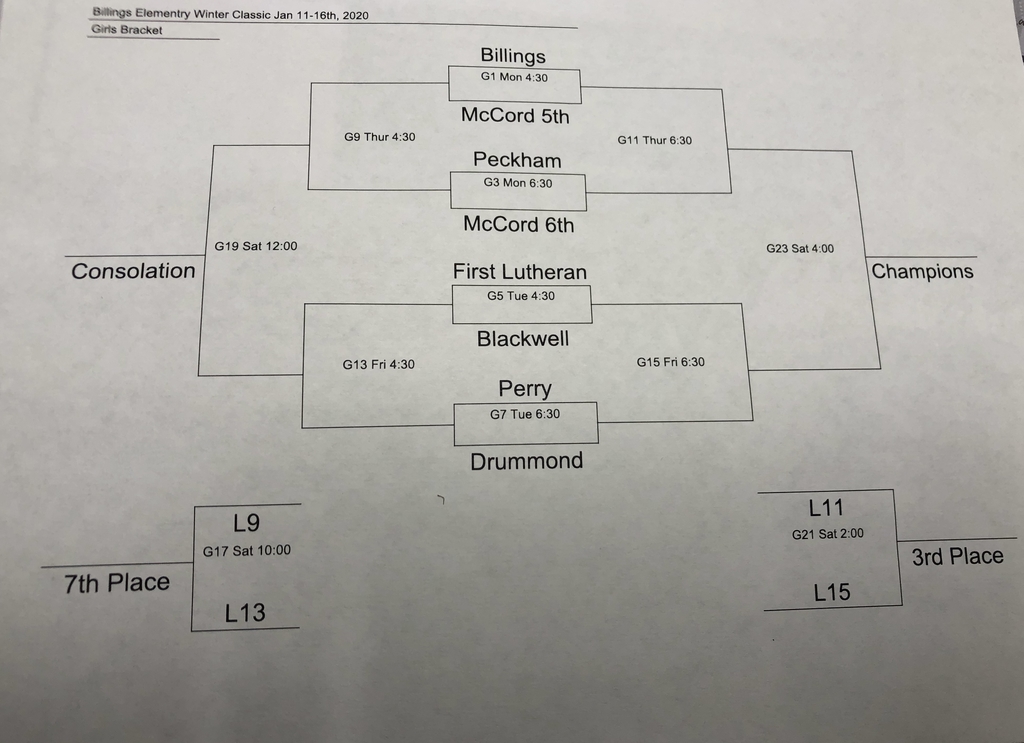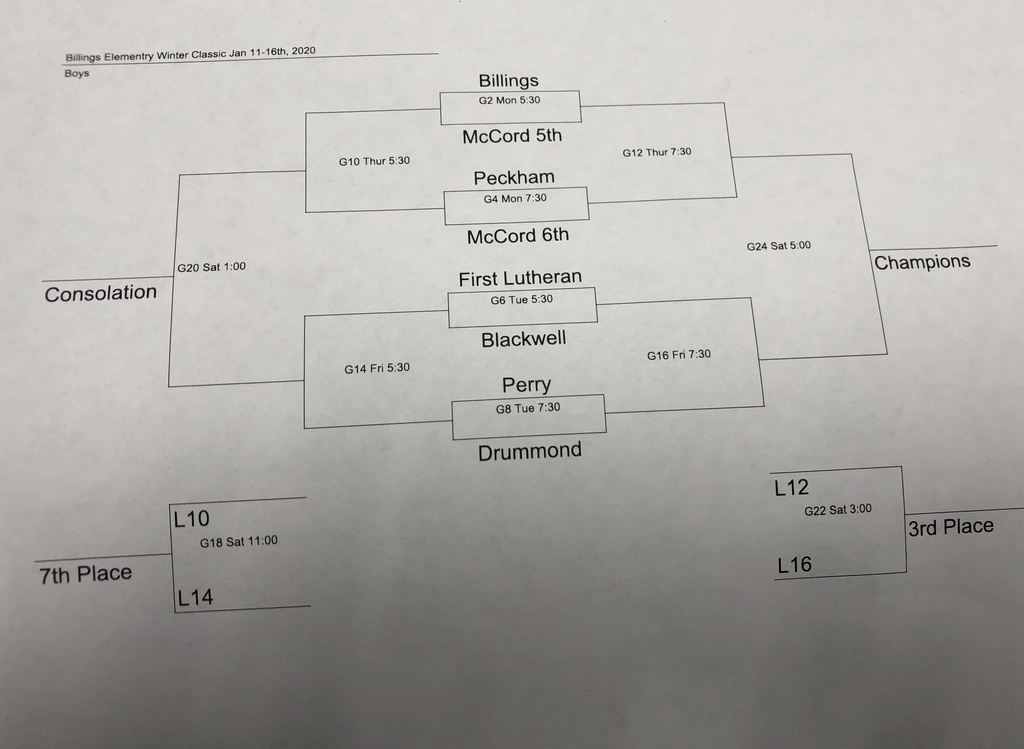 High School Medford Tournament January 7-9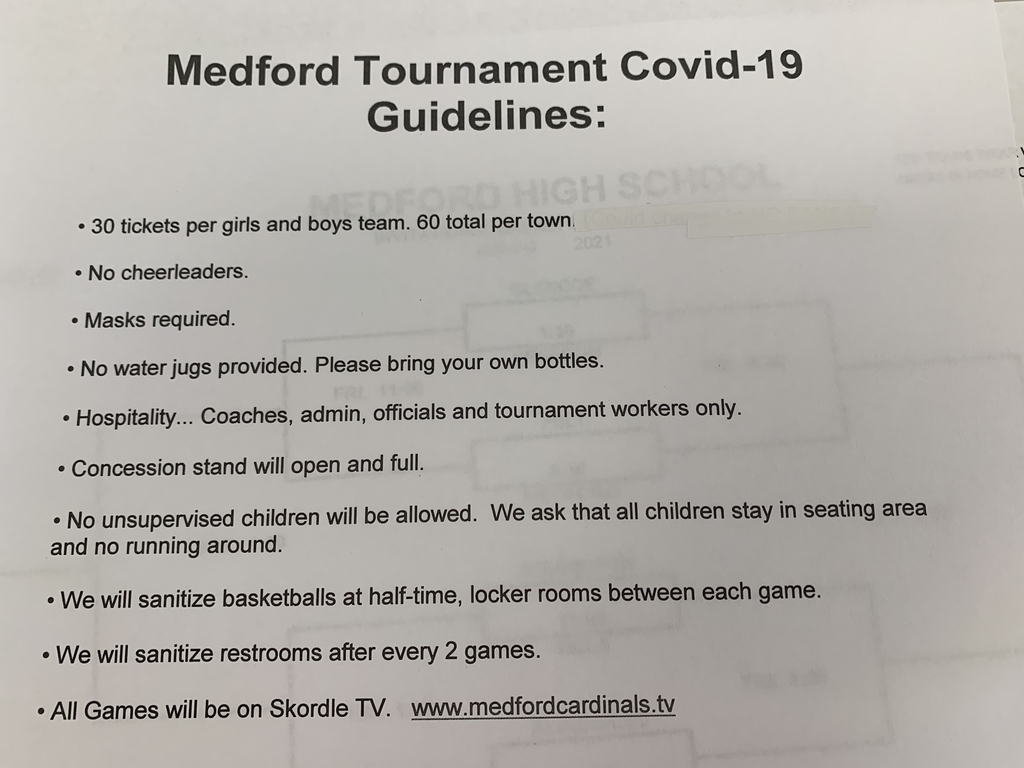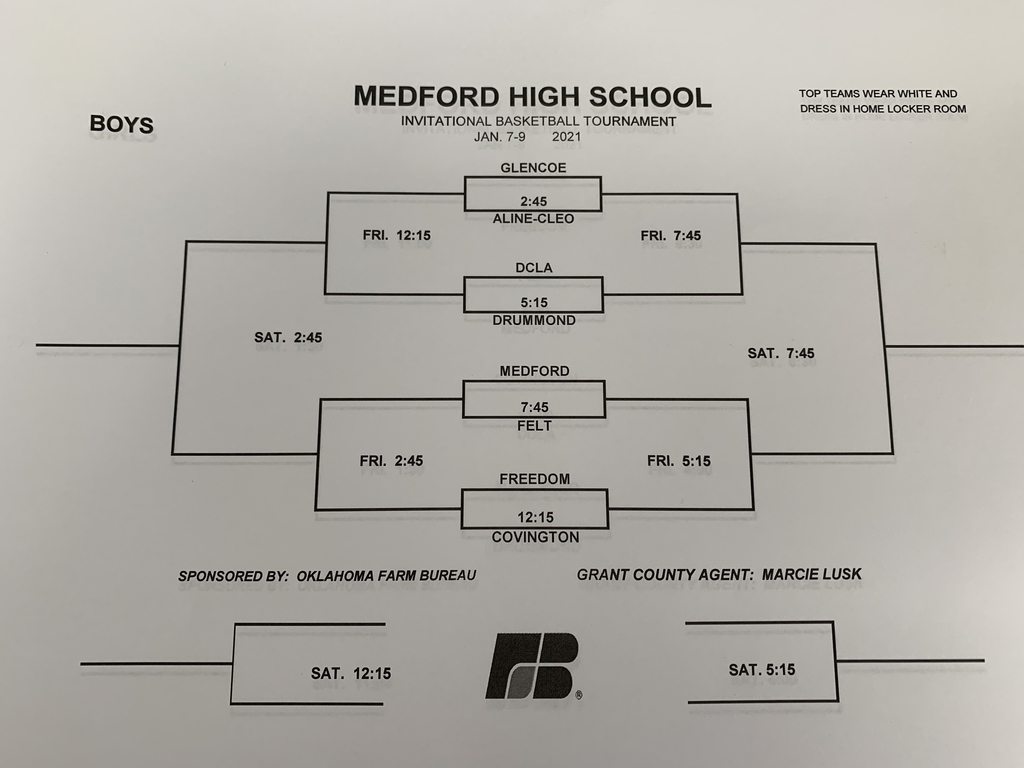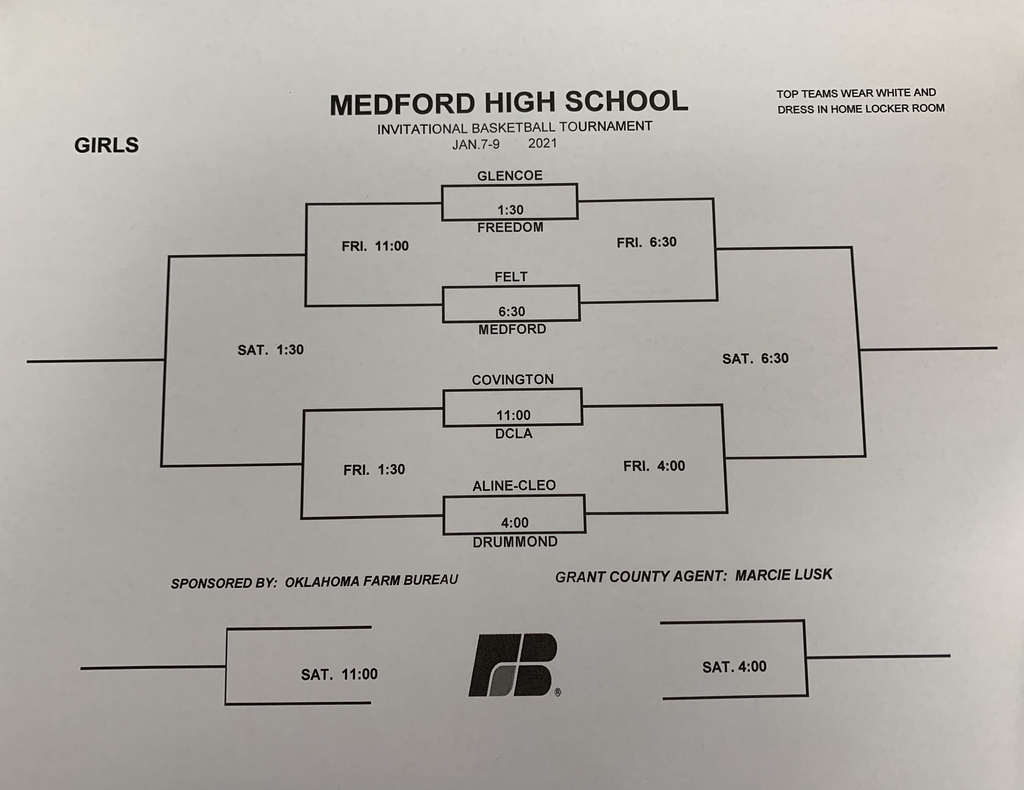 🔵Tomorrow, January 4th, the 5/6 and JH basketball games have been cancelled. 🟡Homecoming will be Tuesday, January 5th against Timberlake. Coronation will be at 5:45pm and homecoming participants will need to be there at 5:35pm. Carnival king and queen will also be recognized at coronation. They need to be there at 5:35pm. 🔵Homecoming dress up days: Monday: Bikers vs surfers Tuesday: Spirit Day

Happy New Year! We are looking forward to in person learning which will start back January 4th!

Just a reminder that tomorrow, December 15th, is the deadline for changing from virtual to in person learning or in person learning to virtual learning. Please email Mrs. Norris at
lnorris@drummond.k12.ok.us
if there is a change for the spring 2021 semester. Thank you.
Lunch menu update for Dec. 14 Chicken Fried Steak Sandwich French Fries Salad Fruit Milk
Todays lunch menu has changed. Turkey Sub Chips Broccoli Fruit Milk Have a great weekend!