JH (7th/8th) summer pride will be July 7th - August 4th at 730am-830am Monday's and Wednesday's.
Braylen Peters, Maecee Emmerson, and Alexandra Garcia filled out applications for the Summer Math and Science Camp hosted annually by SWOSU. Each one received a full scholarship to attend camp! This is a 2 week experience, and today was their first full day! I am so proud of these kiddos to make the choice to expand their academics over summer break! So far, I've heard "It's a blast!" I hope many more students choose to apply in the future. -Ms. Miller

Summer pride workout will begin on this Thursday from 7:30-9:00. Athletes in 9th through 12th grades can attend. 7th and 8th grade summer pride will start in July after OSSAA dead week.
Way to go, Hannah! She will continue to make Drummond proud as her athletic career continues with the Rangers!

Mallory Pool, Hannah Appleton, and Cheyenne Daniel representing Drummond in the K101 Bowl. Way to go girls!
A big "THANK YOU!" to the Drummond Co-op for supporting & helping prepare our school for the FALL sports season by sponsoring t-shirts to throw out to the crowd!😊🎉 We appreciate your support!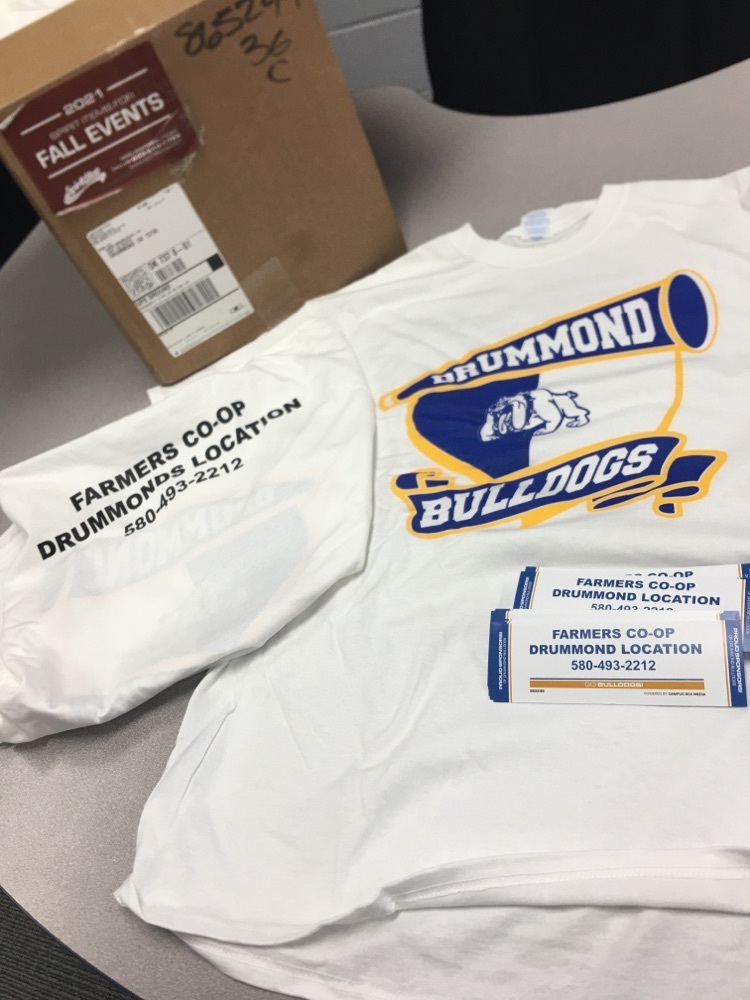 Saturday, June 12, the Drummond Quiz Bowl will be holding an Adult Tournament fundraiser at the school! For more information, please visit the Drummond Quiz Bowl Facebook page, or contact Ms. Miller. If you have gathered a team, please remember to contact Bailey Miller with team members names. Thank you in advance for your support! 😊

Our photo gallery with ALL PHOTOS of the year is up and running again! It will be open for TWO WEEKS-- until Wednesday, June 2 at regular pricing. Then, after the two weeks, everything will have a $5 late fee added to it until Wednesday, June 16, when it will be deactivated for good. The photo ordering process is the same, just add it to your online cart and checkout. If you have any questions, please email:
trulyyouphotos@gmail.com
. The gallery link:
https://trulyyouphotos.shootproof.com/DRUMMOND
password: drummond password for organizations folder: drummondstudents

Congrats to Braden Longpine on making small school all state baseball!

Drivers education starts Monday from 8:30-12:00, also senior graduation dvds are available for seniors in the front office!

7th through 12th grade report cards will be mailed out May 28th!

WAY TO GO 7/8 grade Drummond Quiz Bowl for taking STATE today at Rose State College!!! SUPER PROUD 🙌🏻🙌🏻🙌🏻 What an awesome year for these kids!!!!!!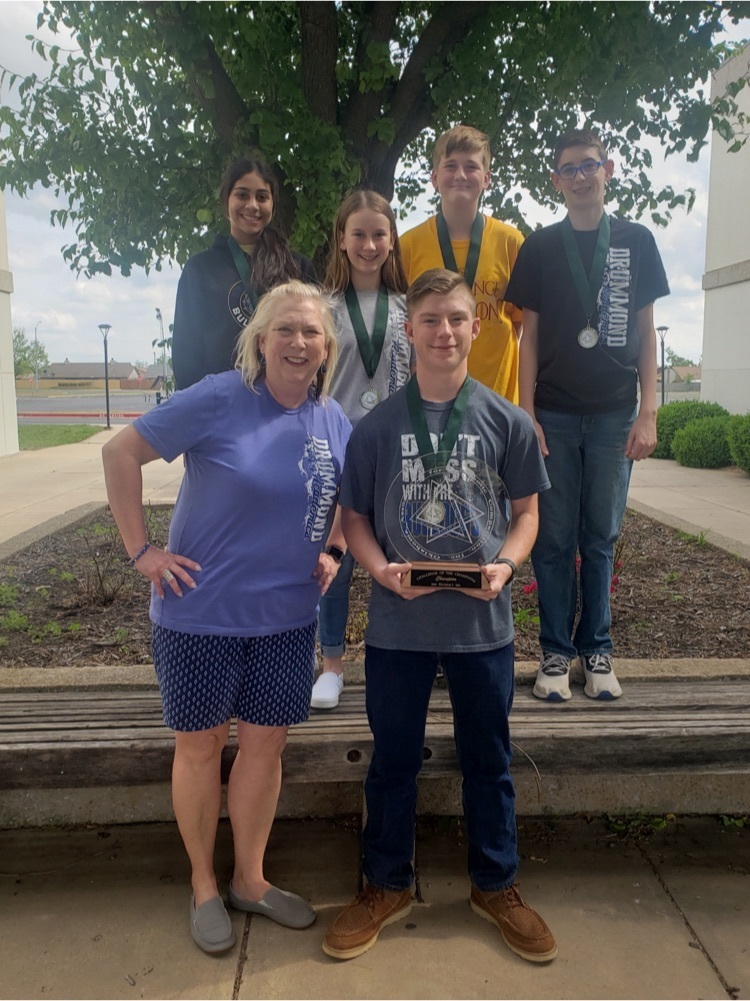 The 2021 Fastpitch Softball schedule can now be found under documents on your Bulldog app! We wanted to share with you ASAP, but please be aware that a couple of dates may change between now and the start of the season.

Olivia Boeckman representing Drummond as an Oklahoma FCCLA VP! We are so proud of you!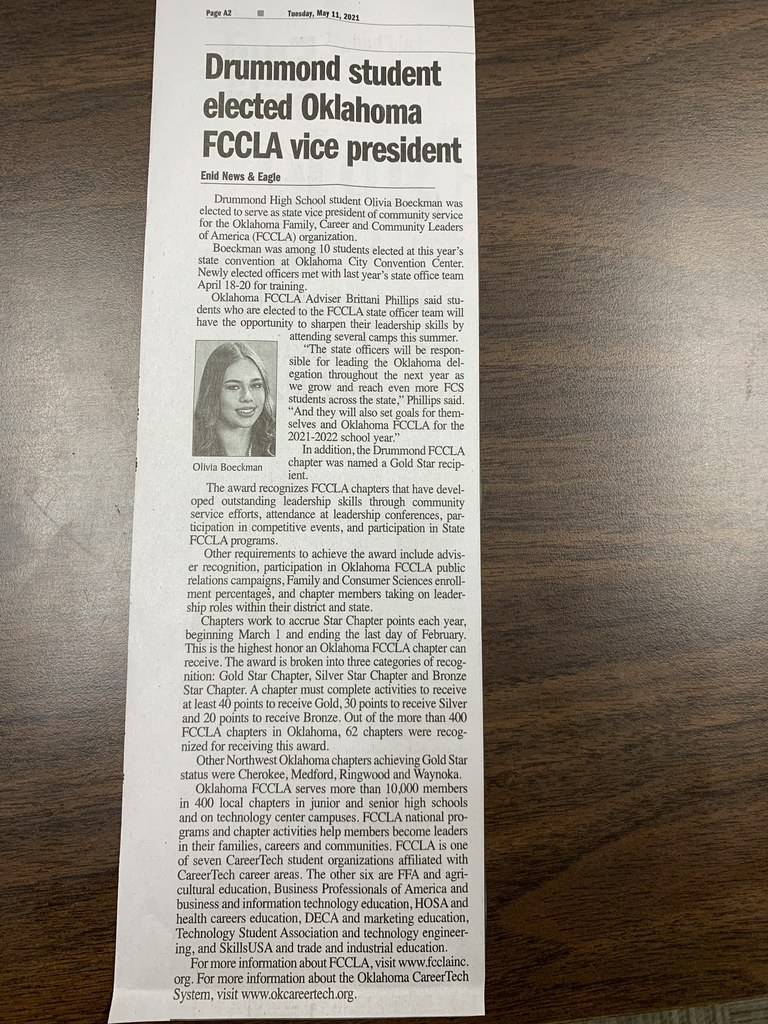 Congrats to Hannah Appleton on her commitment to NWOSU Track Team!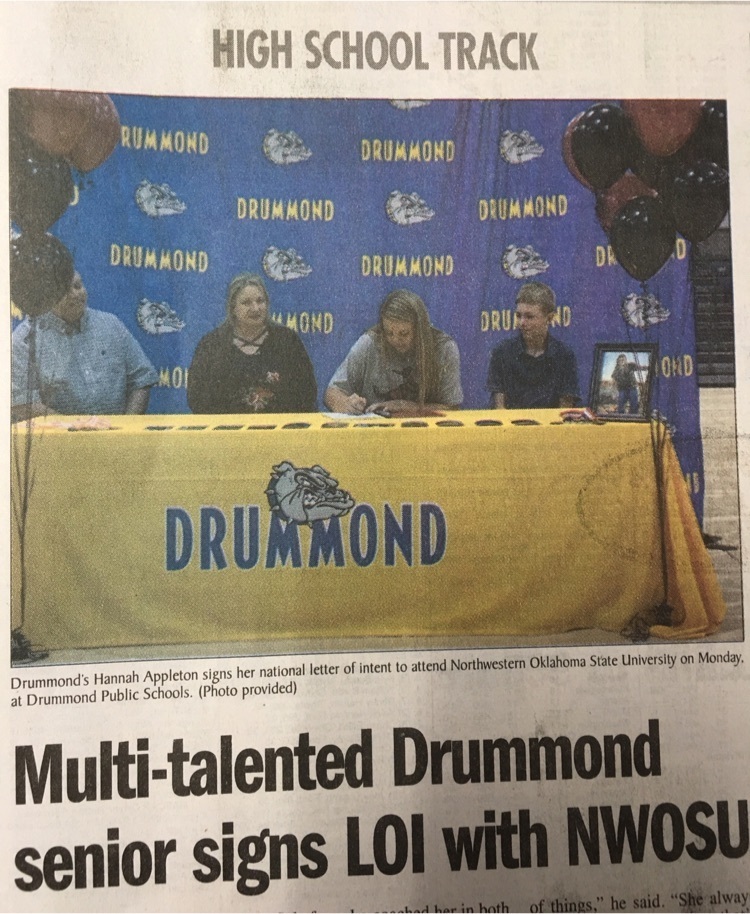 Hello Bulldog Family! We hope you plan on joining us tonight at 7:00 PM for the 8th grade graduation, tomorrow morning at 8:30 AM for Kindergarten, and Friday evening at 7:00 PM for the senior graduation!

Congratulations to Stella Koch! Stella won the drawing for Cheerleader of the Day! Go Bulldogs!!!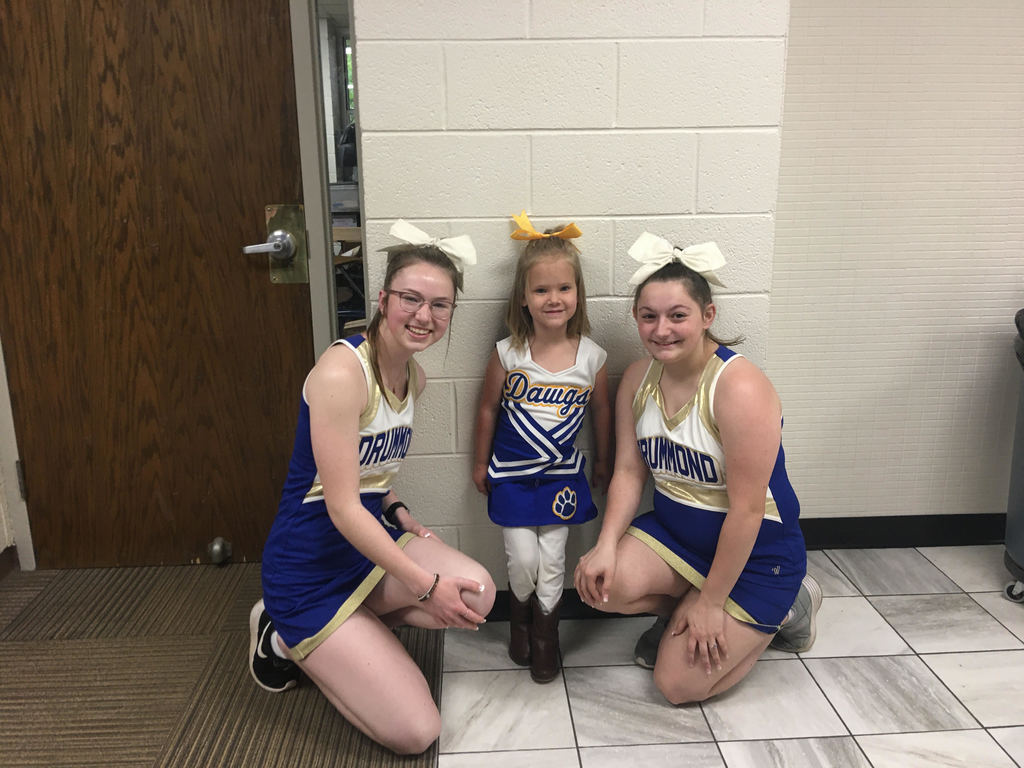 Tonight's FFA Banquet has been moved to the gym. Thank you.

We will have an alternative schedule today. The field day will be in the dome with a modified schedule. We will start with Pre-k and K at 8:30-9:30, 1st and 2nd 9:30 and 10:30, 3rd and 4th 10:30-11:30. The lunch will still be provided for the students. Parents are still welcome to come during their student's event times please enter through the dome doors and park in the back parking lot. Thank you!

We are still planning on having the elementary track meet today. We will assess the fields in an hour. It may be a good idea to send your child with an extra pair of shoes and socks.