Basketball Playoff T-shirts are for sale!! Forms will be sent home with grade school students today. If 7-12th grade students would like a form, they must pick one up in the front office. Order forms & money are due by 8:00 Thursday morning.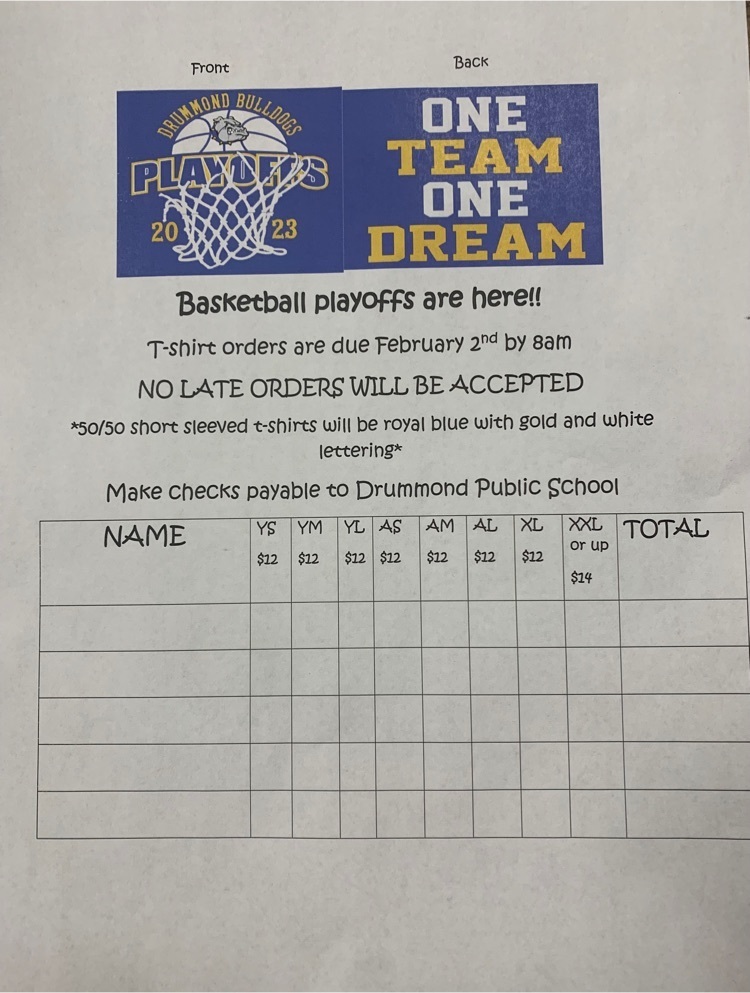 We will have a picture day Feb 1st!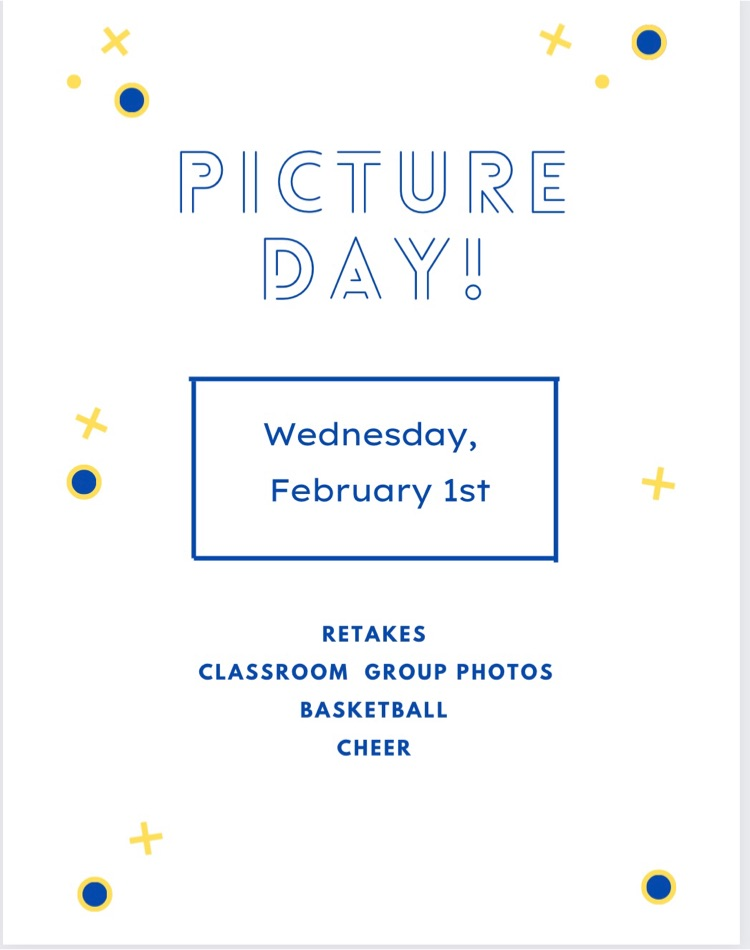 Senior Spotlight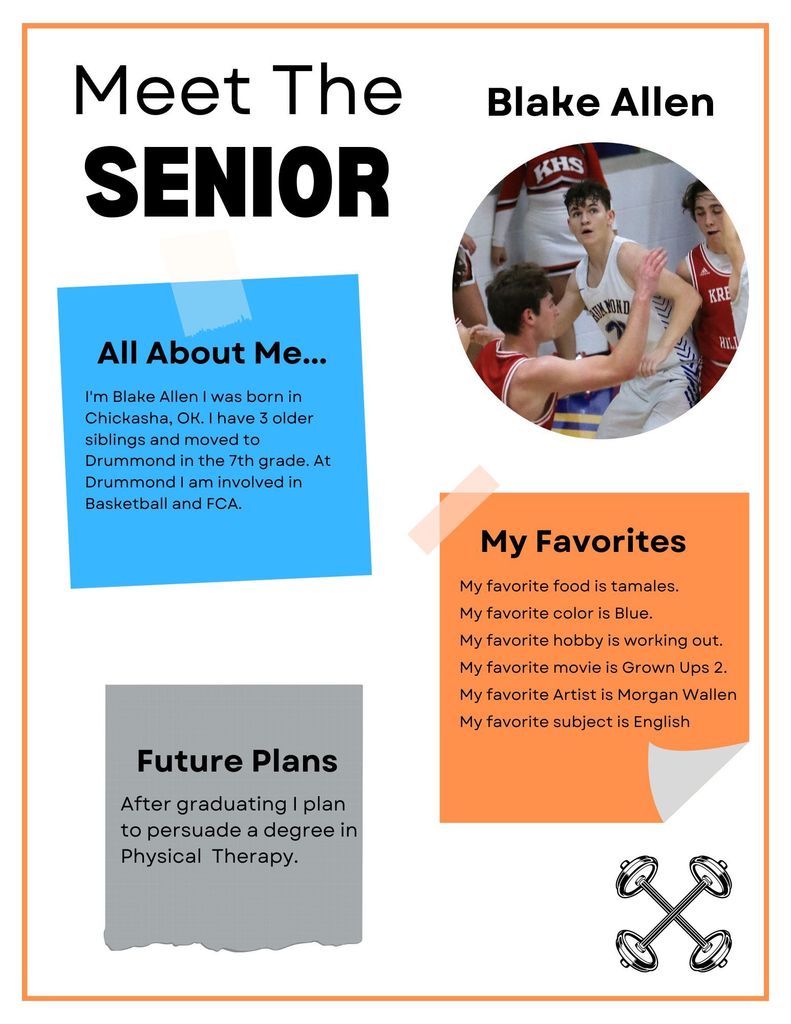 These are the Prince & Princess winners of the Winter Carnival: Pre-K: Luke Houston & Letty Ewing, KG: Zayne Finlayson & Paisley Massey, 1st Grade (Bowles): Gage Kasper & Vaida Foster, 1st Grade (Roberts): Lyndon Milsap & Coralynn Stebly, 2nd Grade (Arnbrecht): Ridge Hobbs & Maddie Redding, 2nd Grade (Broomfield) Ryker Choat & Kinley Key, 3rd Grade: Braxton Massey & Maren Stebly, 4th Grade: Grayson Toland & Presleigh Mathis, 5th Grade: Levi Wilson & Emma Gorton, 6th Grade: Maddox King & Addysan Coffman Also, the following people were winners of the baskets from the raffle: Brandy Dorsey, Brittany Rutledge, Pam Denney, Perry Hildebrandt, Amanda Kemph, Yvonne Young, Ashley Mangus, Kim Wise, Debbie Shearon, Jaquita Parker, Robbie Mosley, Misty Momsen, Shelly Millsap, & Betty King.

JH Skeltur Tournament Bracket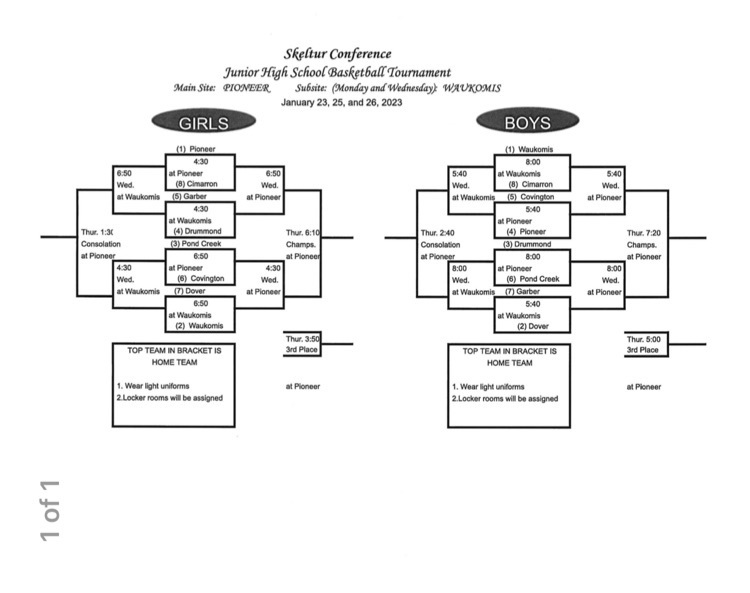 Pink Week!!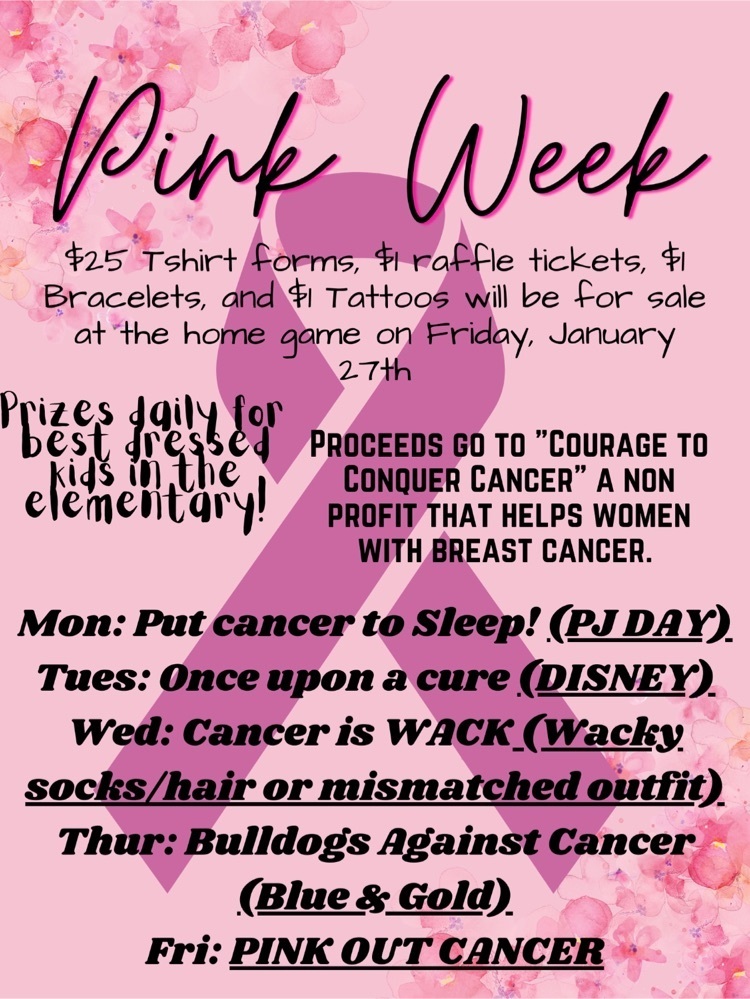 There will be a district ACT on March 7th. Students in the 10th and 12th grade can sign up with Mrs. Norris by January 26th. The cost is $51.00. If you have any questions please call or email Mrs. Norris.

We will be taking a Pep Bus to the Skeltur Tournament on Thursday for students 7-12th grade that would like to watch the boys basketball game at the Stride Event Center. It will leave at 11:15 and be back before school lets out. The students will need $5 for admission to the game & also money for lunch.

High School Skeltur Tournament Bracket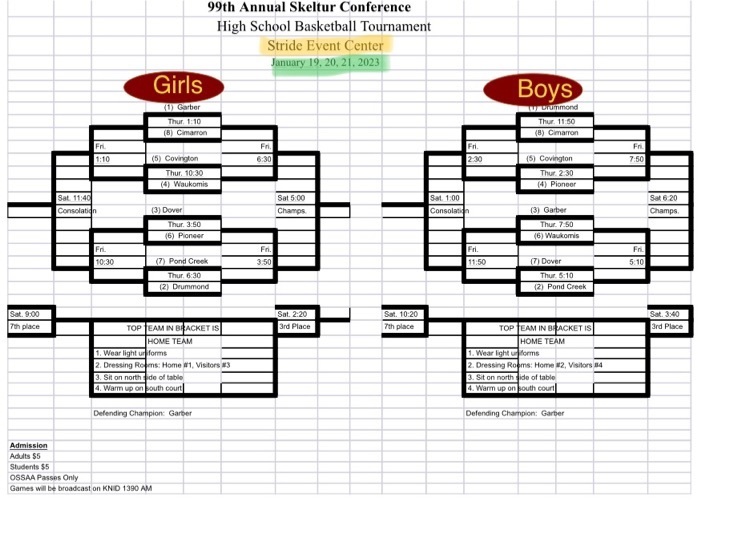 High School Skeltur Tournament Bracket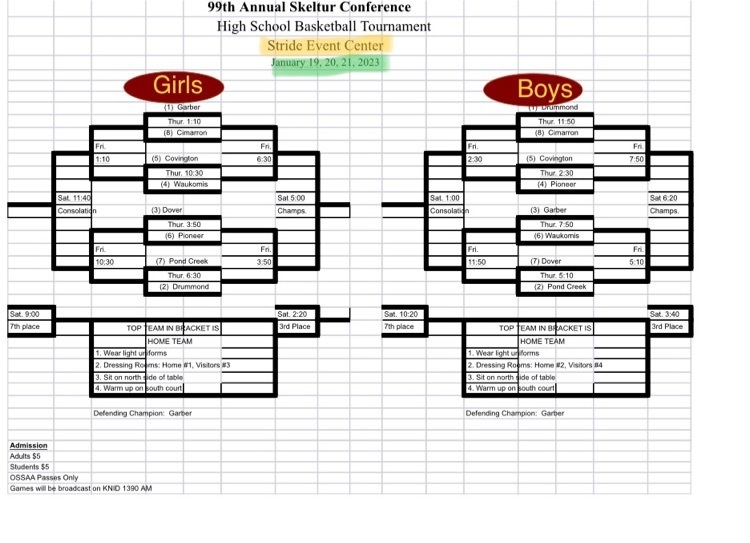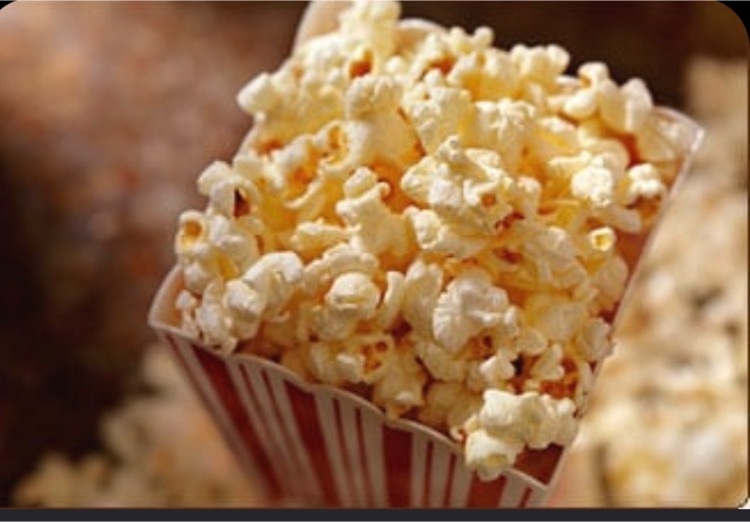 HS Basketball will be playing in the Ward Center Classic in Seiling January 5th-7th.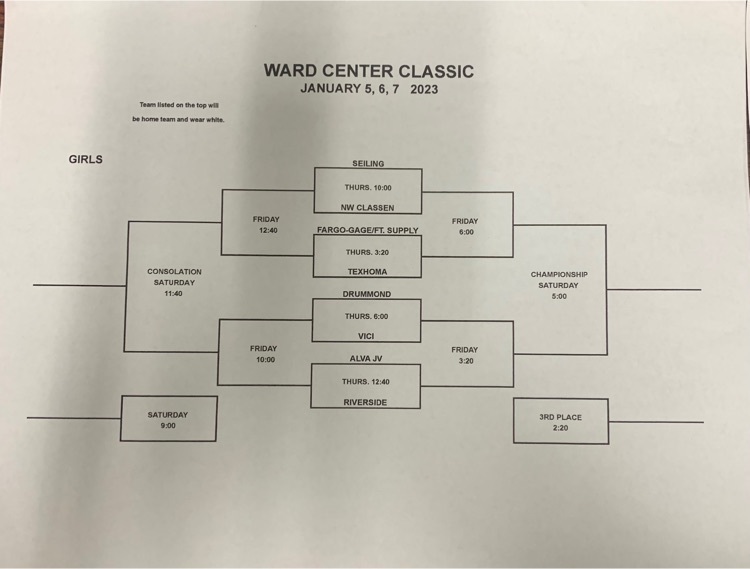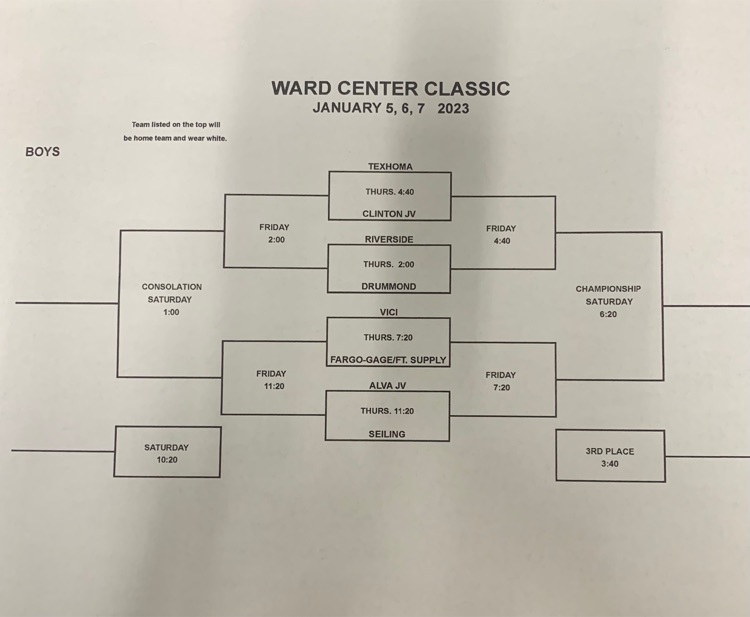 If you're looking for a worthwhile recipient for your year-end giving, look no further than Drummond Public Schools! Be sure to ask your accountant about the new Oklahoma Education Tax Credits, which either businesses or individuals can qualify for. Our school buildings are closed until January 3rd, but Mr. Johnson would be happy to field any questions, prior to year end. He can be reached at 580-554-1324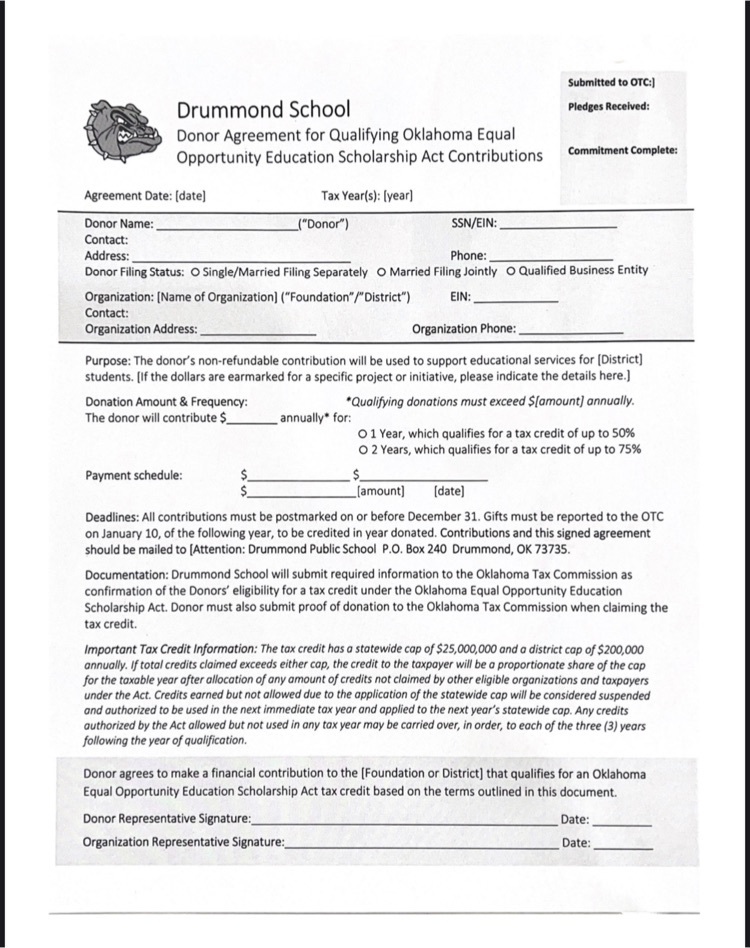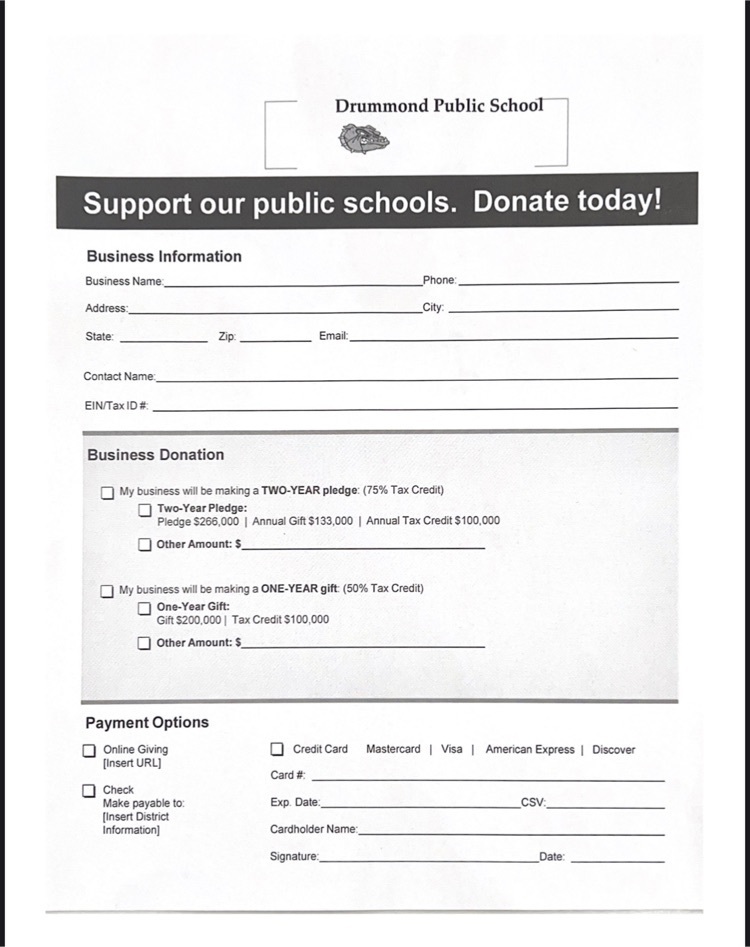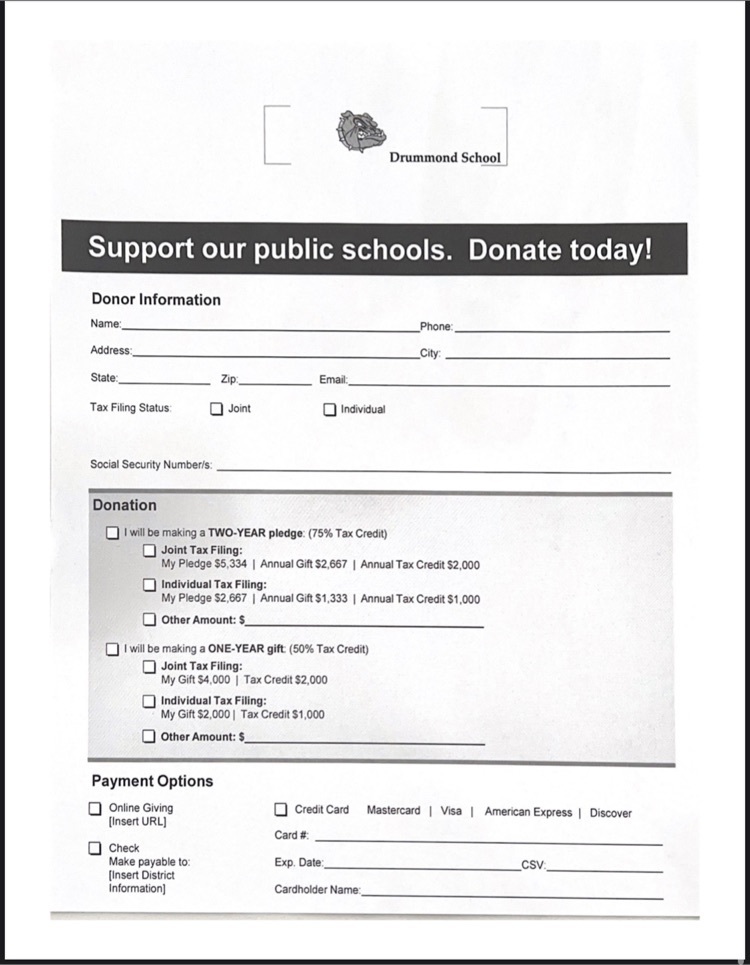 Just a reminder that the Winter Carnival is right around the corner! If you have any questions, contact Mrs. Young or Coach Vestal.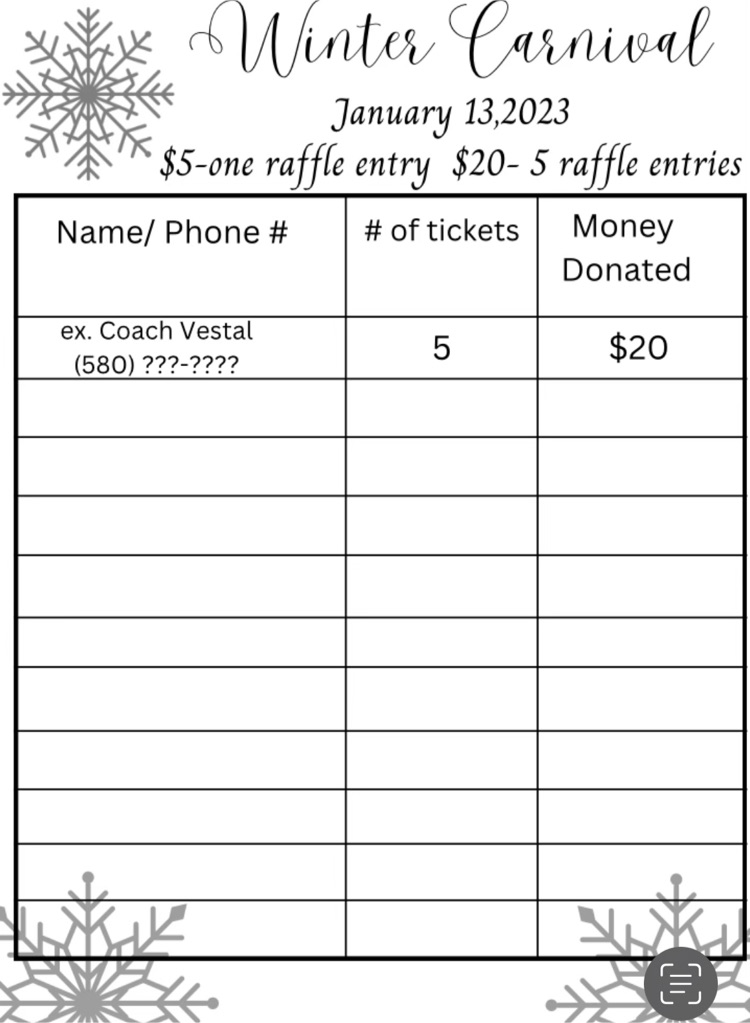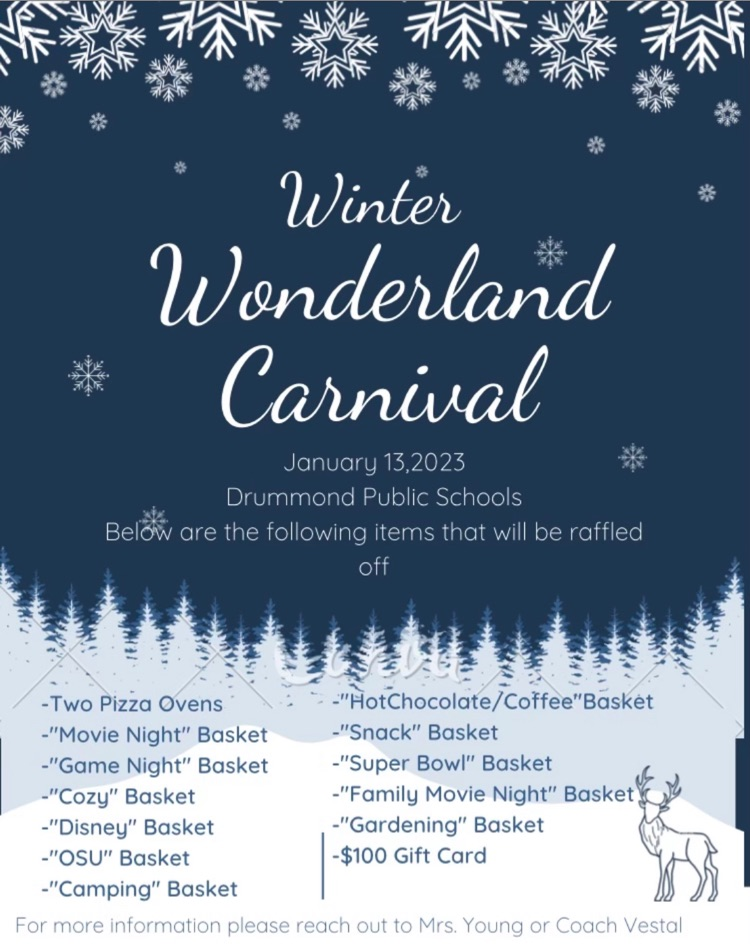 PAWS assembly this morning will be in the main gym.

I would like to congratulate the 1st Semester 9th grade government class for their achievement on the naturalization test for graduation. Each student was required to take a 100 question test on United States civics. I am proud to announce that the class scored an average of 90%. Thank you to those students and their hard work this semester preparing for this test.

Both high school girls & high school boys basketball teams will be playing for the championship tonight in Pond Creek. Come out and support our Bulldogs if you can! The girls game starts at 6:00 vs Kremlin & the boys play at 7:20 vs Timberlake. If you can't make it tonight, we will be live streaming the games on drummondbulldogstv.com

4th Grade Quiz Bowl is the Alpha Tournament Academic Bowl Champions! Congratulations!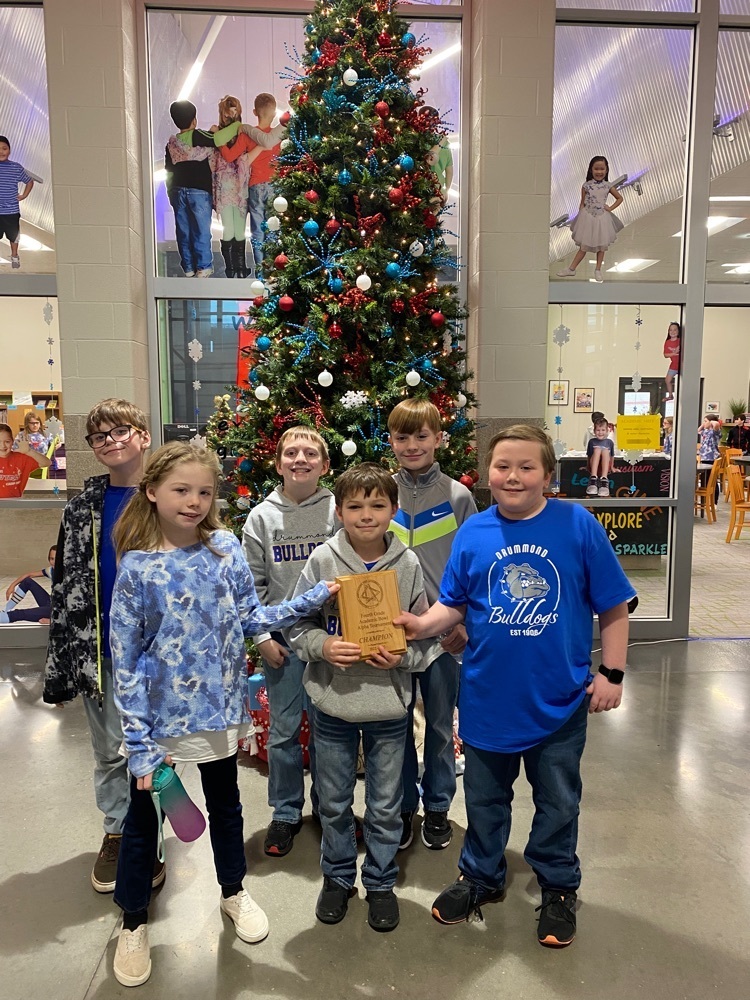 The Christmas Program is Sunday, December 11th at 2:00 in the gymnasium.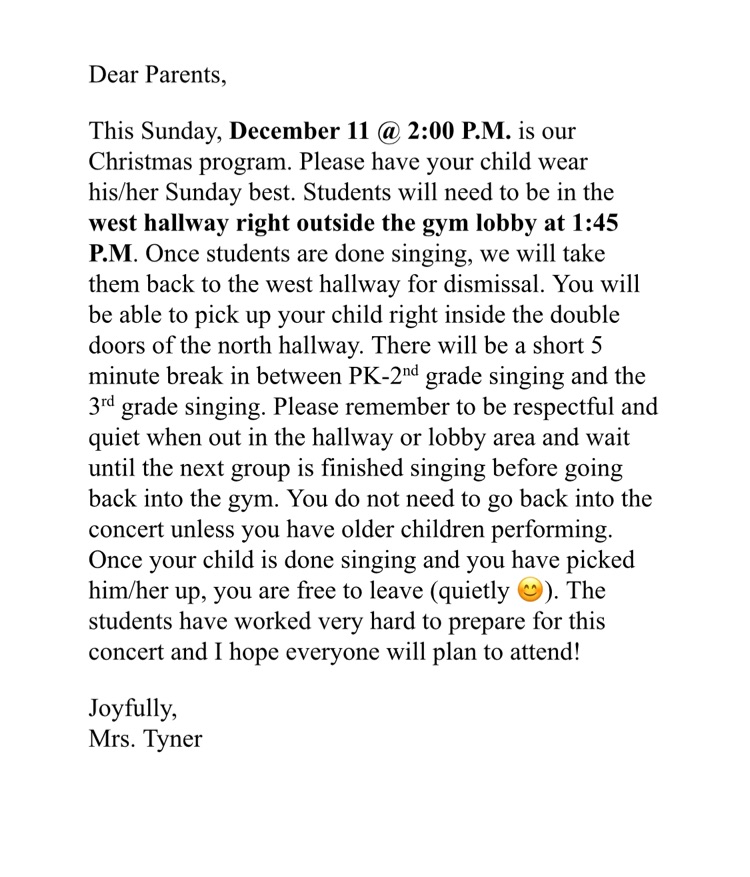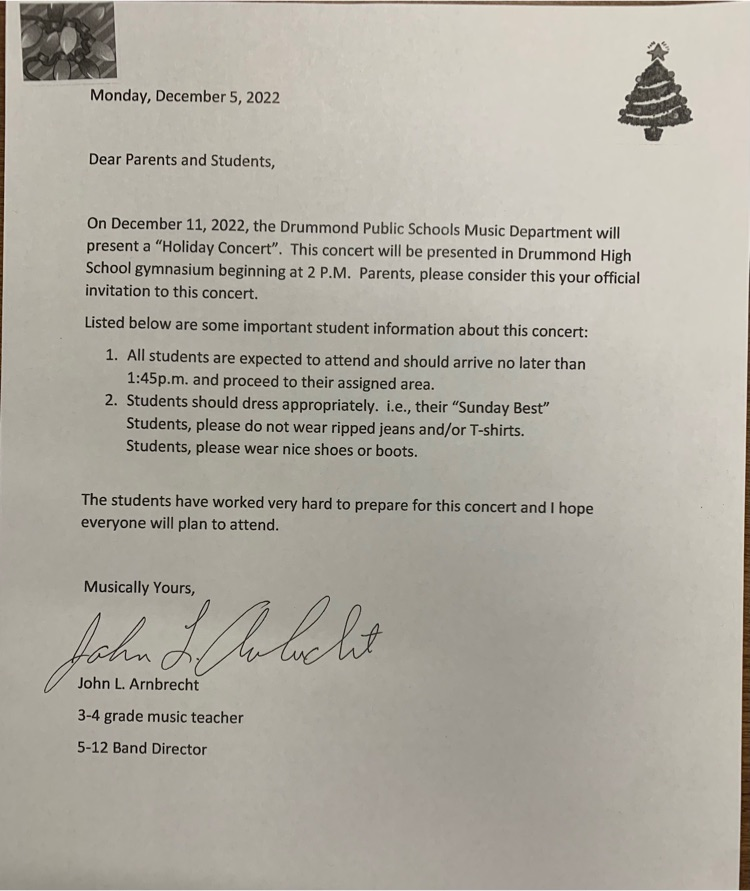 Holiday Shop opens tomorrow! It will be open Wed & Thurs 8:30-3:00 and Friday 8:30-12:00. They will also have the license plates for sale for $20.