Dress up days for Homecoming next week! #There'sNoPlaceLikeHome🐾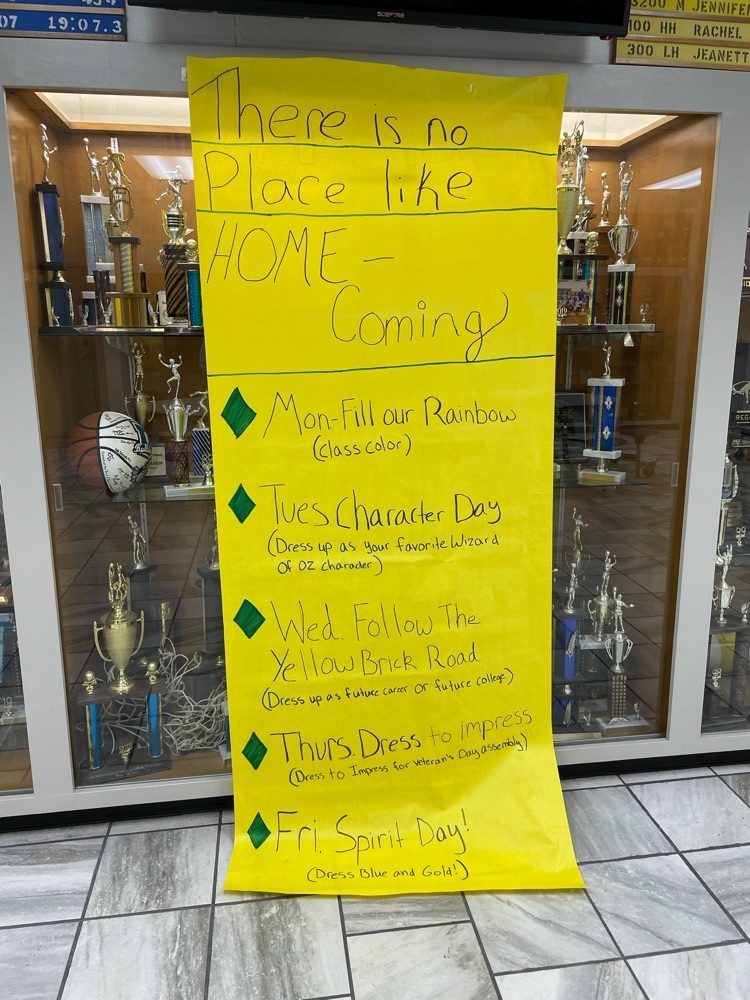 WOW! The Drummond Quiz Bowl team and coaches are thankful, grateful, and blessed by such an awesome community of supporters and friends. On the Monday night after Halloween you still managed to show up for us! In 2 hours we were able to raise around $1,500!! We can't thank you enough!💛💙 Special thanks to the quiz bowl parents, past coaches, and friends that helped us set-up, serve, and clean up tonight! BLOWN AWAY! Thank you so much! -Ms. Miller and Mrs. Pool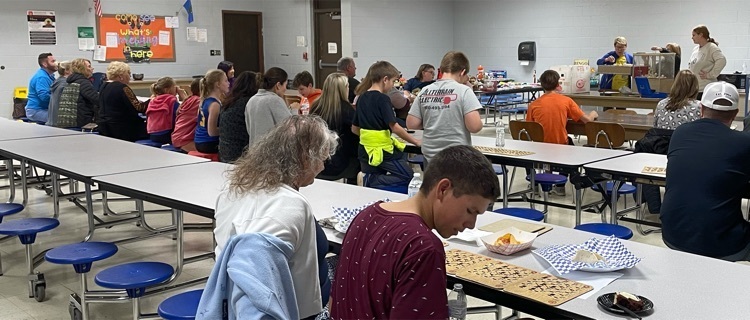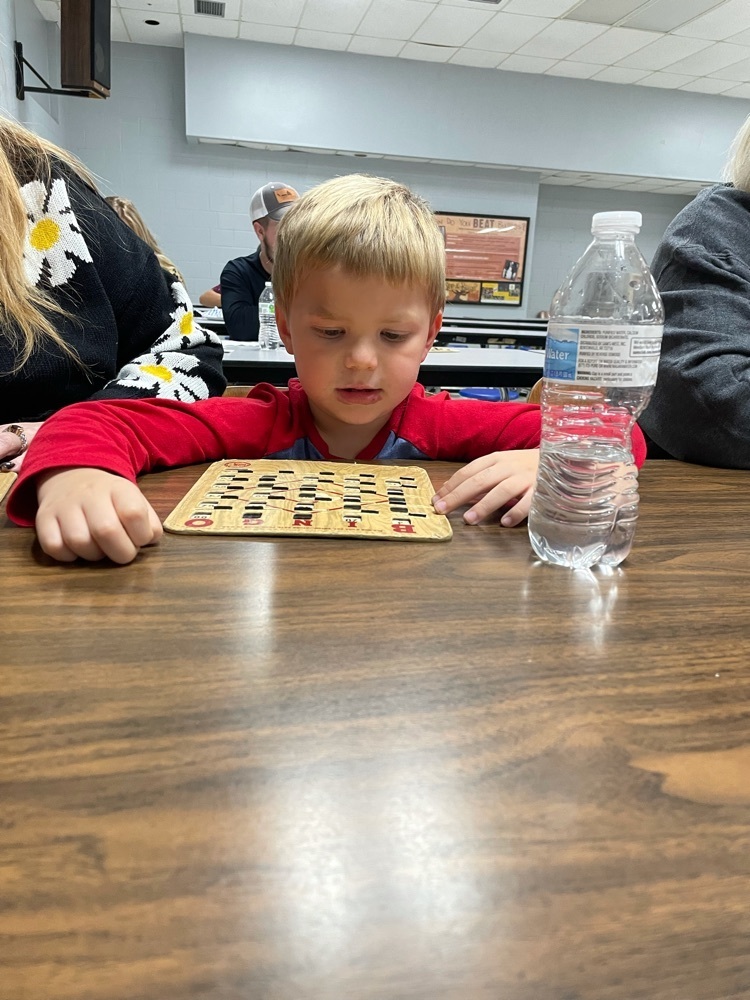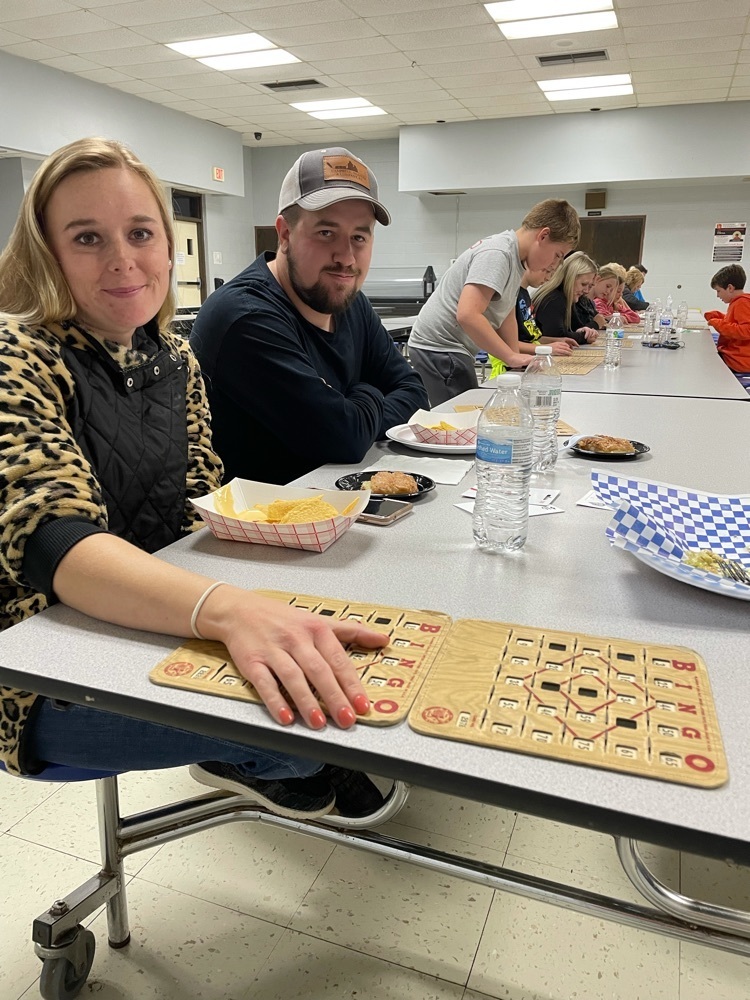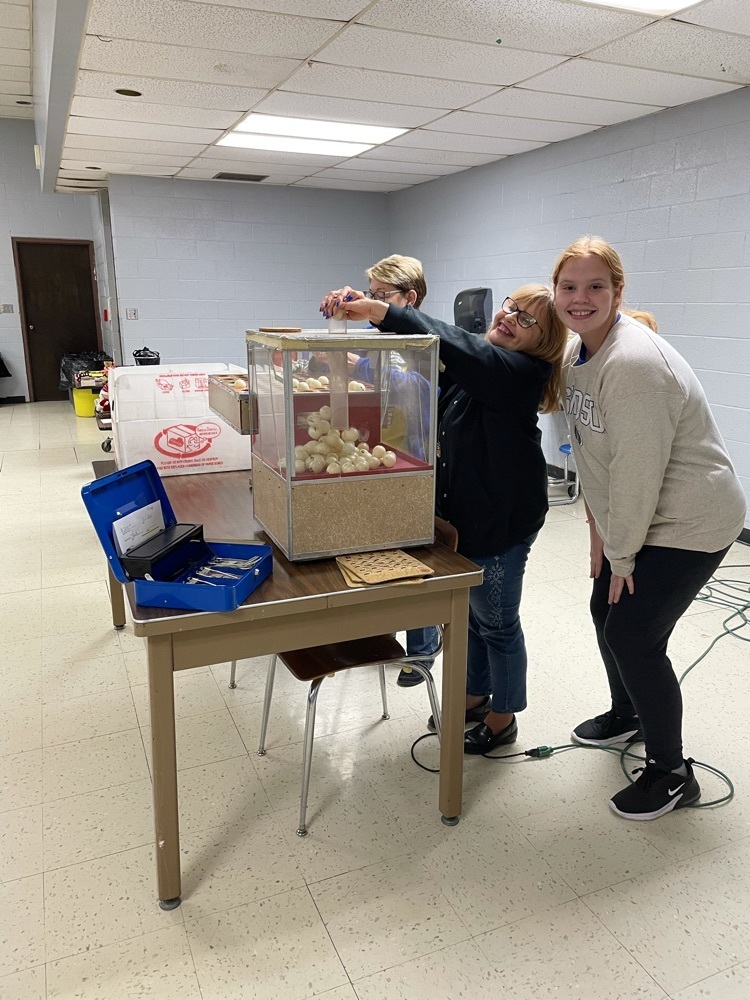 Our first High School game is tomorrow night @ home against M-O. There will be a boys JV game at 5:00, followed by varsity games starting at 6:30. Drummond Student admission is FREE! The theme for this game is Hawaiian. Hope to see you there!

Schedule change for 5/6th grade boys basketball on Tuesday at the Hillsdale Tournament: Boys will play at 11:00, Girls will still play at 12.00.
Don't forget to join us Monday night for Bingo and Dinner 😊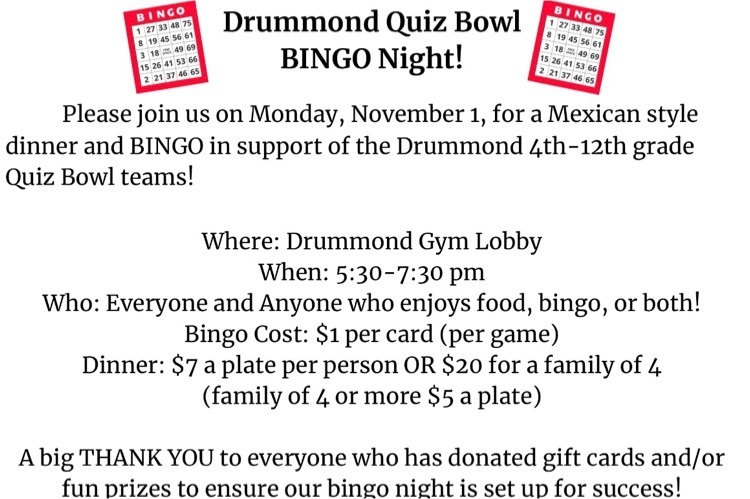 We have extended the Bulldog Jacket Orders until Friday, Nov 5th!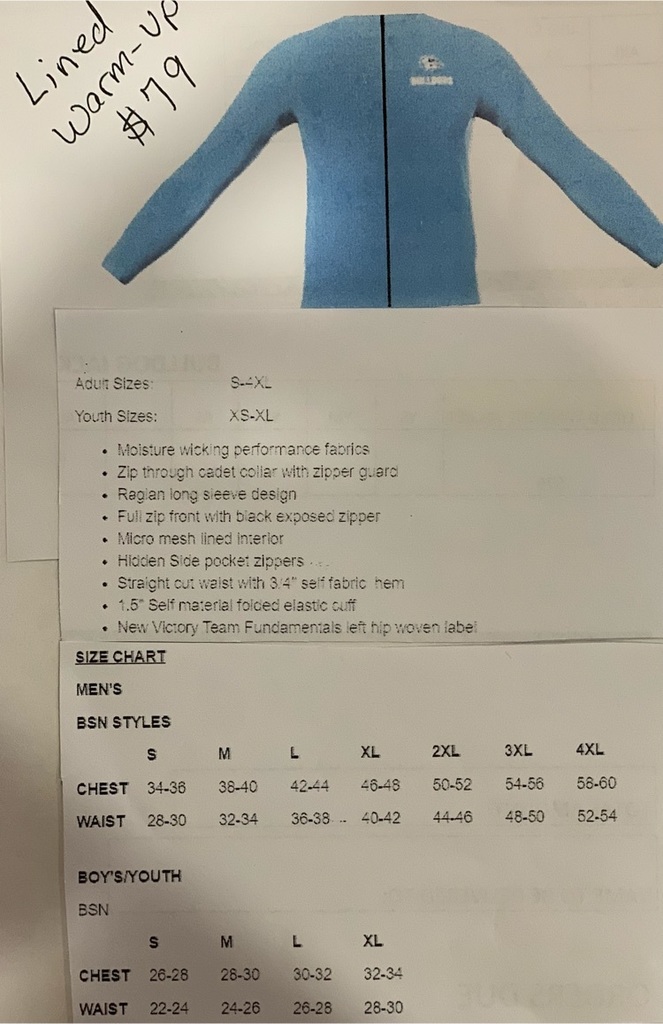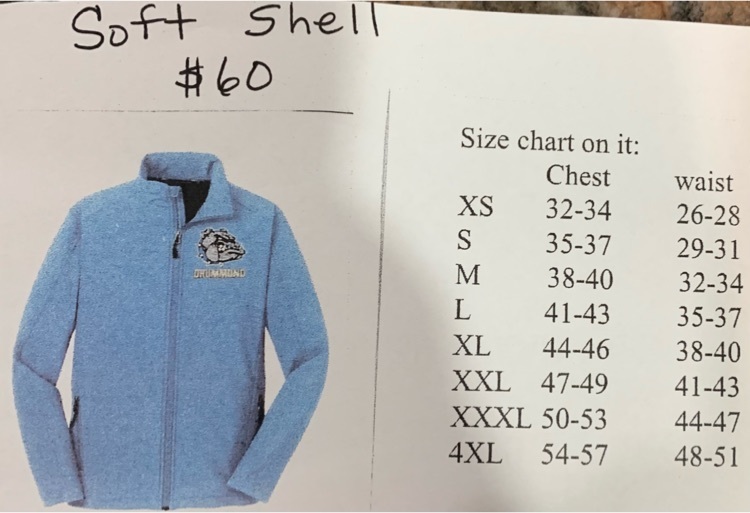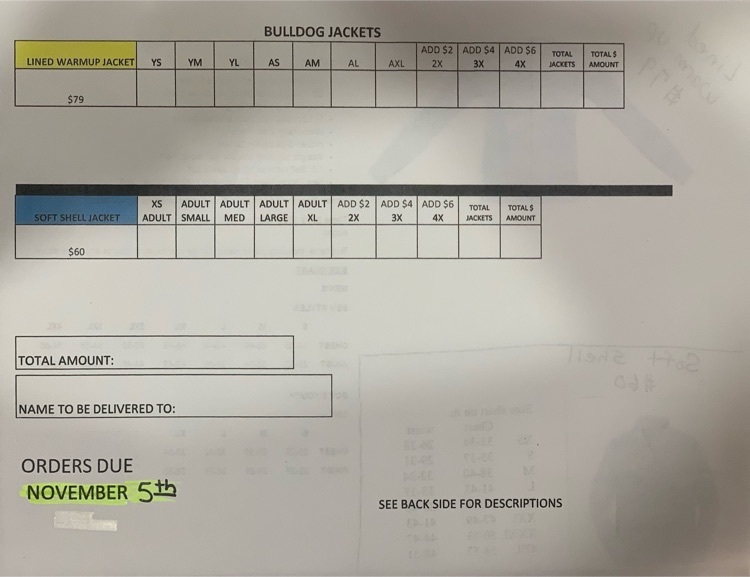 Some of our Drummond students, spending their Saturday morning serving the community!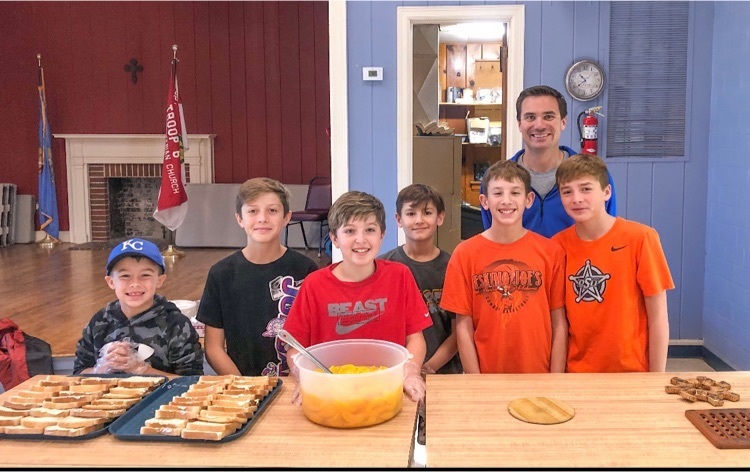 The Chamberlain Scholastic Meet hosted by Fairview took place Monday night. Due to multiple activities going on throughout the week, we were unable to get a picture of our medalists! So, next week you will see a follow-up post. It is my pleasure to congratulate the following students for placing in the Top 3 for their subject area and grade against 9 other schools: Lexi Mann 1st place grade 8 Humanities and Math, Nathan Taylor 1st place grade 8 Social Studies and 2nd place Science, Preston Clark 1st place grade 7 Current Events, Jacob Hicks 2nd place grade 7 Humanities, and Aidan Melzer 1st place grade 6 Social Studies and 3rd place Current Events. WE ARE SO PROUD OF OUR MIDDLE SCHOOL BULLDOGS!

Congratulations to Mason Boger! He will be representing Drummond at the state Cross Country meet on Saturday. Good Luck!!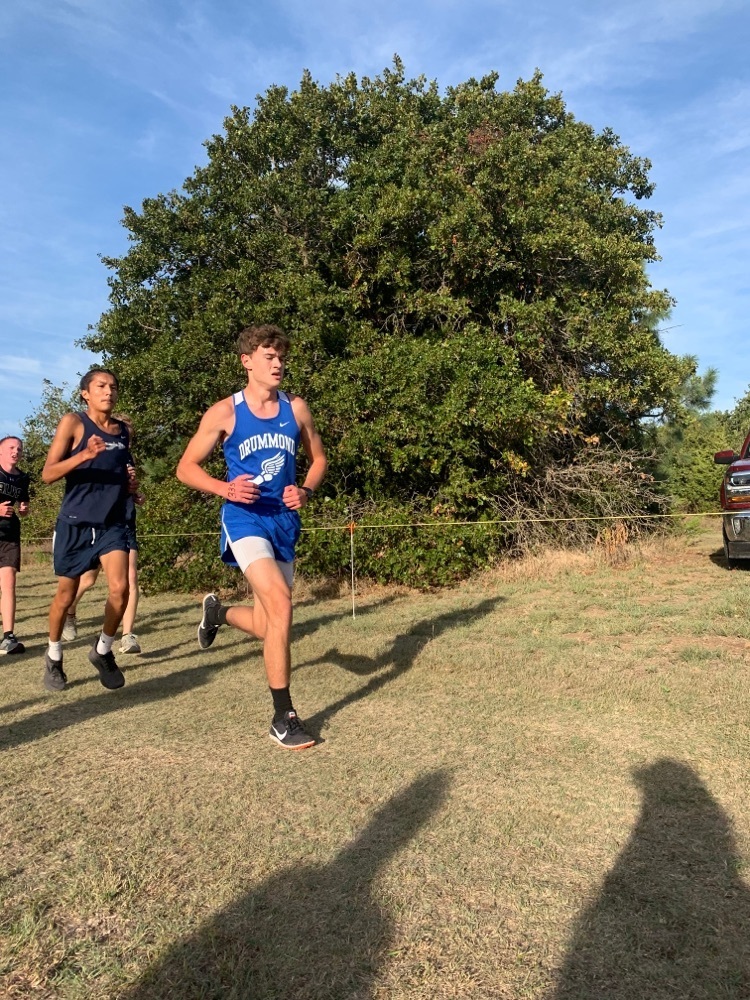 Reminder: 6-8th grade students, who have received permission slips for the Chamberlain Scholastic Meet in Fairview tomorrow, we will be leaving for Fairview at 3 pm. If you have yet to turn in a permission slip and plan on joining us tomorrow, please contact Ms. Miller TONIGHT via email or phone. My number and email are listed on the permission slip. Thank you!

BOO-GRAM orders are due Tuesday!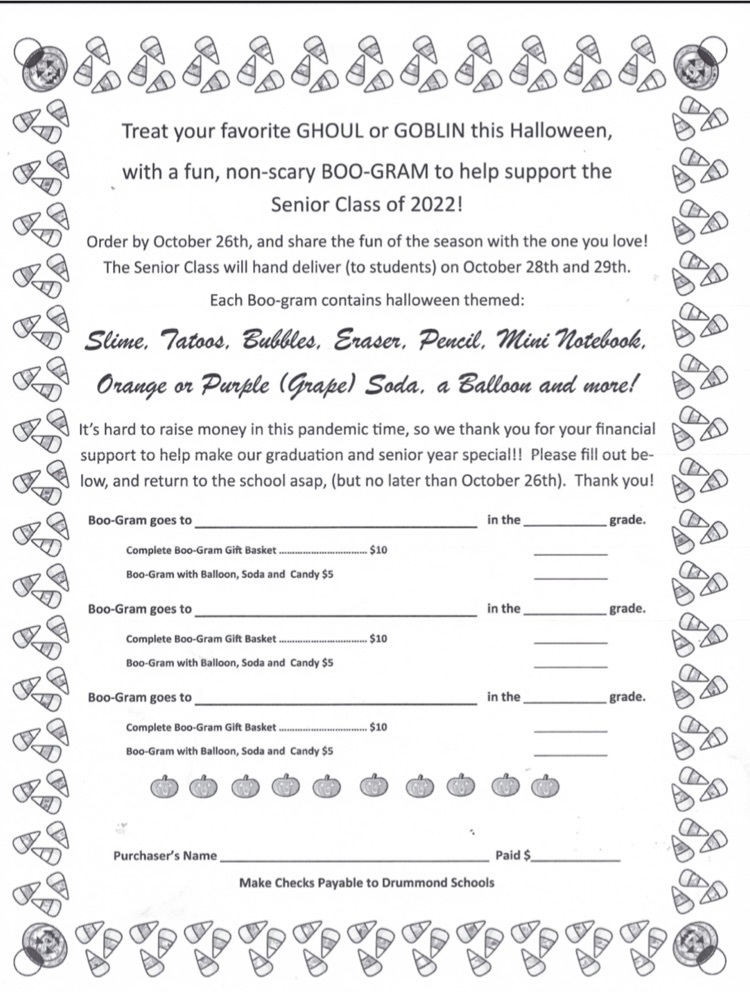 5th/6th Grade Basketball starts Monday!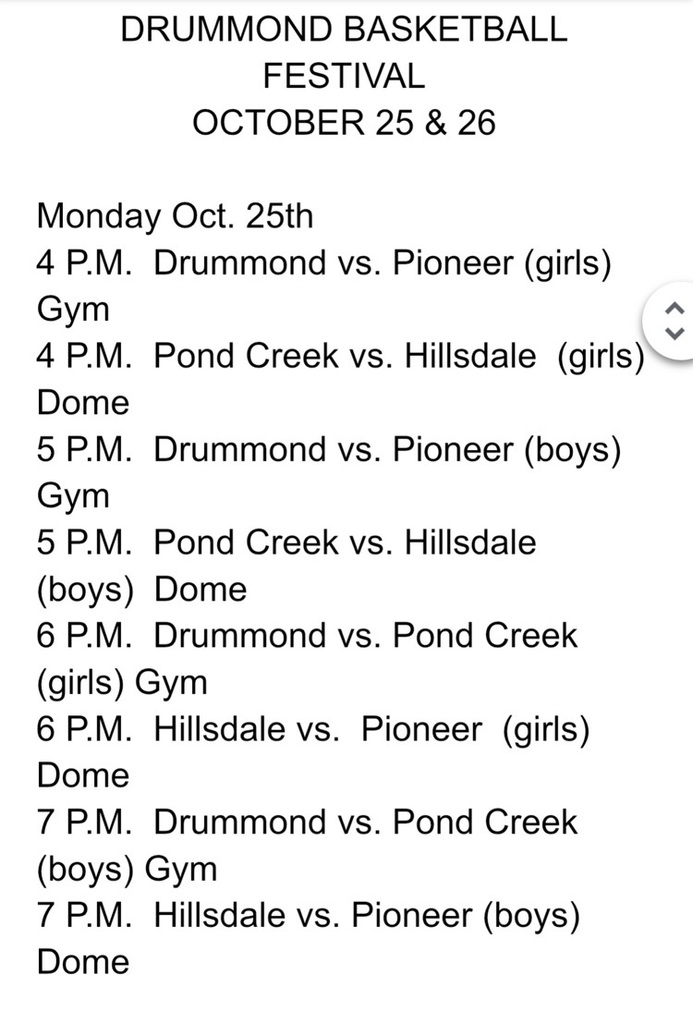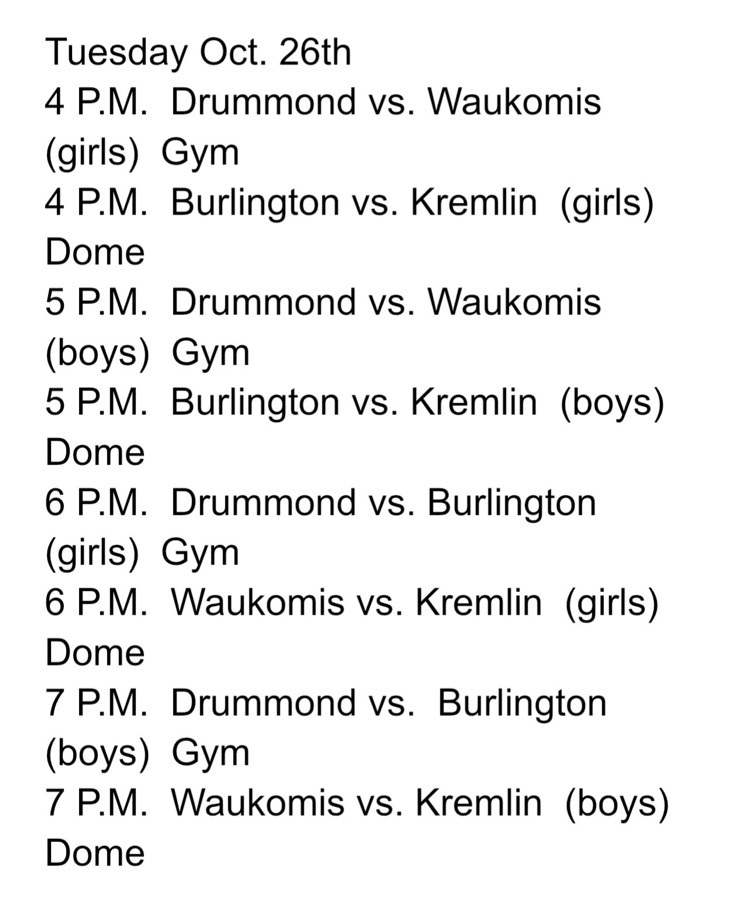 Monday we will be Retake Picture Day. We will also be taking the following Sports Pictures: Baseball, Softball, Track, Cross Country, 5/6, JH & HS Girls Basketball, & 5/6 Boys Basketball. If you have these uniforms at home, please bring them to school on Monday.
Join Drummond Quiz Bowl for dinner and BINGO on November 1st! 🐾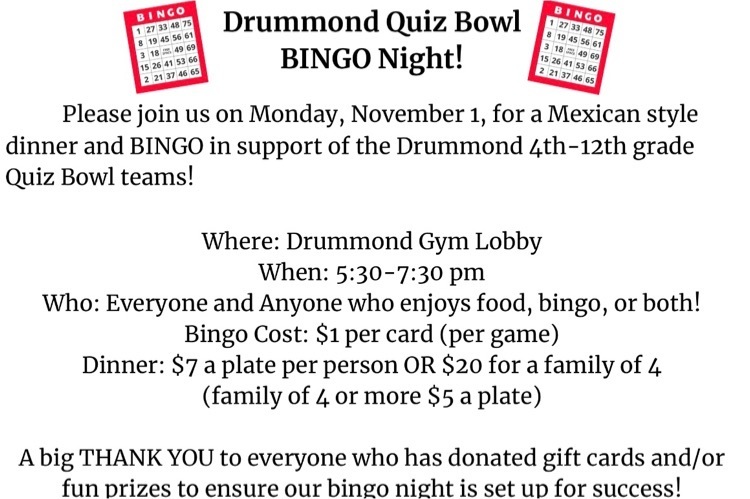 Reminders: PTA Popcorn Day is tomorrow! 🍿 PTA will be filling the candy bags for the carnival Monday night @ 6:30. They would appreciate all the help they can get! 😊 Also, Homecoming shirt orders are due tomorrow. Extra forms are available in the front office. There will be HALLOWEEN MOVIE IN THE PARK at dusk tomorrow night! Thank you!!

There will be a Scholastic Meet in Fairview on Tuesday, October 26, 2021. If your child is attending, please send money for concession or pack a snack. The bus will leave during 7th hour & they plan to return between 7:30-7:45.


Picture Days coming soon!! On Oct 25th, we will be taking Fall Sports pictures & Retakes. On Oct 26th, we will take Organization group pictures.

School Carnival is October 29th!